Euro to UK converter plug Clear 3 AMP (ECP)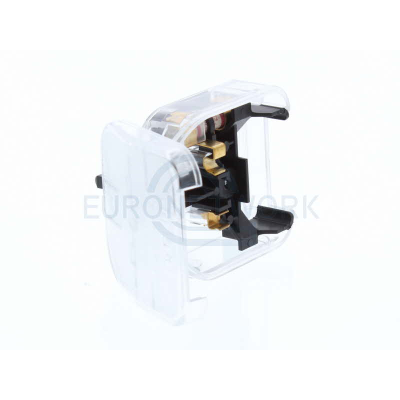 NEW
Euro to UK converter plug Clear 3 AMP (ECP)
Code : 19-1028-003-C
Weight : 0.80 Kg
CONVERTER PLUG TYPE* : ECP
Fuse Rating : 3 Amp
Bulk Quantity Discounts
25

+

100

+

250

+

£1.30

£1.21

£1.13
| CASE QTY | UNIT PRICE |
| --- | --- |
| 1 | £1.41 |
Description
A Clear European converter plug, commonly known as an ECP plug. The ECP Adaptor Plug can be used to replace a broken UK plug or convert a 2 pin euro plug to a 3 pin UK plug. This ECP adaptor plug is commonly used on lighting and hair and beauty products such has hair straighteners such as GHD products. 3 Amp fused. BSI approved and complies with the current RoHS standards
Euro Convertor plug (ECP) adaptor which converts 2.5A CEE7 (XVI) Europlugs to the BSI363 system format. The ECP converter plug has a hinged lid, secured with a screw, external fuse access and no loose parts. Ideal plug convertor for european products that have a 2 pin euro plug that needs converting to a 3 pin UK plug.
Voltage: 240V 50Hz
Euro to UK plug convertor
Load: 600W (max.)
Fuse: 3A BSI362
Material: Thermoplastic PP or Nylon. Cadmium Free
Weight: 45g (typical)
ECP Plug adaptor
Colour: Clear
Standards: The ECP convertor plug is approved to BS5733, BS1363 plug / socket features and BS1362 fuse link. Approved by BSI. Also to PAS003. Product complies with current RoHS standards. it is ideal for manufacturers who want to produce one version of their product and then convert certain models for the UK market and other BS1363 markets.