European to UK Adapter Plug. Black 5 Amp. PC8338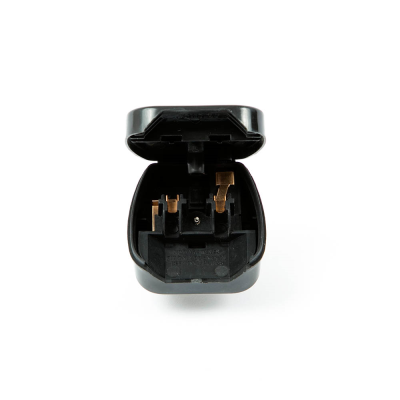 European to UK Adapter Plug. Black 5 Amp. PC8338
Code : 19-1091-005-B
Weight : 0.08 Kg
Converter Plug Type : PC8338
Bulk Quantity Discounts
EACH

10

+

250

+

£

1.29

£

1.19

£

0.99
Description
PC8338 Black 5 amp EU to UK plug adapter
VDE European UK converter plug which adapts a flat 2 pin Euro CEE7 to a 3 pin UK plug. Presented with a hinged lid, secured with a screw, ideal for manufacturers who have European electrical products and are required to convert certain models for the UK market
Features:
PC8338 Converter Plug
Voltage: 250V, Load: 2000W (max.), 45g
Black 5 amp
Product complies with current RoHS standards.
View a 'Converter Plug How to Video Guide' by clicking into the Downloads tab.
Fitting Instructions

1. Insert the VDE Plug into the PC 8338 Conversion plug.
2. Close lid
3. Tighten retaining screw
4. Now the PC 8338 is ready for use

NOTE: If the cover does not close fully, this may mean that the VDE Plug has not been
correctly fitted, check, and rectify before use.
Other Customers Were Interested In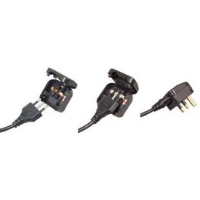 Price (inc. VAT): £2.45
Price (exc. VAT): £2.04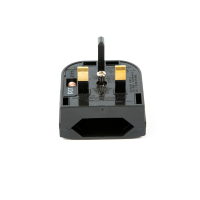 Price (inc. VAT): £1.66
Price (exc. VAT): £1.38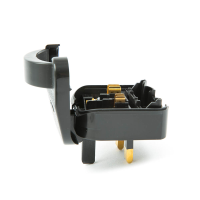 Price (inc. VAT): £1.69
Price (exc. VAT): £1.41