European to UK Adapter Plug. Black 5 Amp. PC8338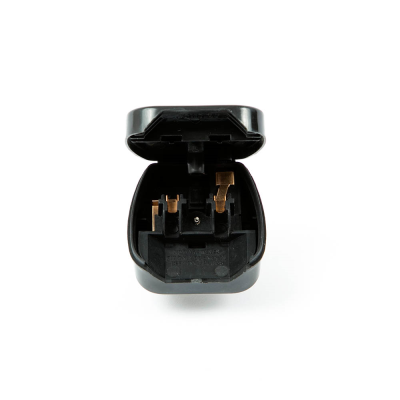 European to UK Adapter Plug. Black 5 Amp. PC8338
Code : 19-1091-005-B
Weight : 0.08 Kg
Converter Plug Type : PC8338
Bulk Quantity Discounts
EACH

10

+

250

+

£

1.29

£

1.19

£

0.99
Description
European to UK plug converter used to adapt a European flat 2 pin plug into a UK 3 pin plug. Ideal converter plug for European electrical products such as lighting and beauty products including hair straighteners and GHDs. BSI Approved.
European UK converter plug which adapts a flat 2 pin Euro plug CEE7 to a 3 pin UK plug. The PC8338 has a hinged lid, secured with a screw, ideal for manufacturers who have European electrical products and are required to convert certain models for the UK market and other BS1363 markets.

Voltage: 250V
Load: 2000W (max.)
Fuse: 5A BS1362
Material: Thermoplastic PP
Weight: 45g (typical)
Colours: Black


Standards:

Fully approved by BSI to all relevant standards. Meets the requirements of the UK and Hong Kong Plug and Socket Regulations. Product complies with current RoHS standards.
If you have any questions in regards to European to UK Converter Plugs or plug adapters in general, please email us via our contact page or by phone on 01908371909
Other Customers Were Interested In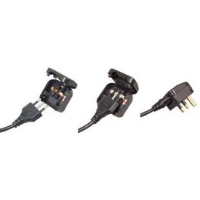 Price (inc. VAT): £2.45
Price (exc. VAT): £2.04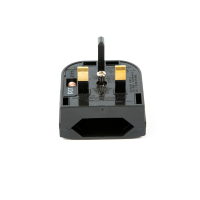 Price (inc. VAT): £1.66
Price (exc. VAT): £1.38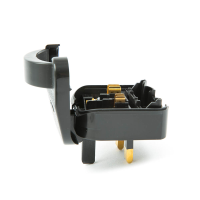 Price (inc. VAT): £1.69
Price (exc. VAT): £1.41