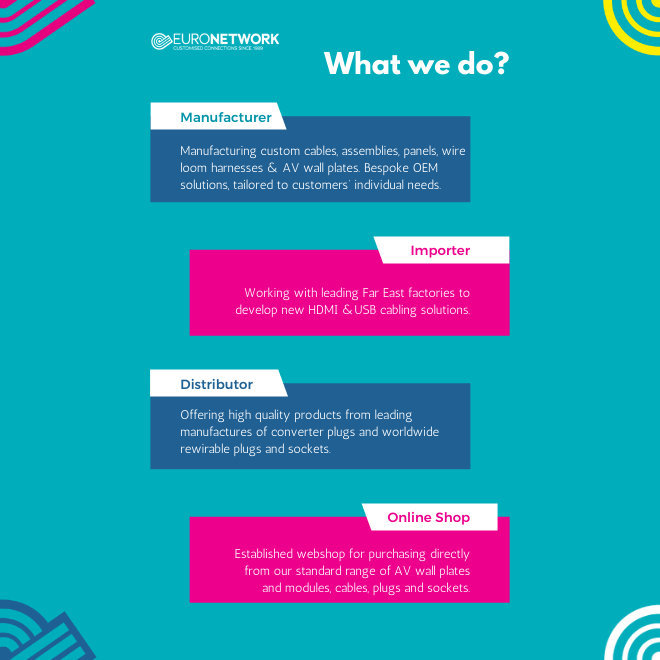 Manufacturer
Manufacturing custom cables, assemblies, panels, wire loom harnesses & AV wall plates. Bespoke OEM solutions, tailored to customers' individual needs.
Importer
Working closely with leading Far East factories to develop new high quality HDMI &USB cabling solutions.
Distributor
Offering high quality products from leading manufactures of converter plugs and worldwide rewirable plugs and sockets.
Online Webshop
Established webshop for purchasing directly from our standard range of AV wall plates and modules, HDMI & USB, leads and cables, network products, plugs and sockets.