Deciding which USB cable to buy can be daunting — here's our guide to help you make your decision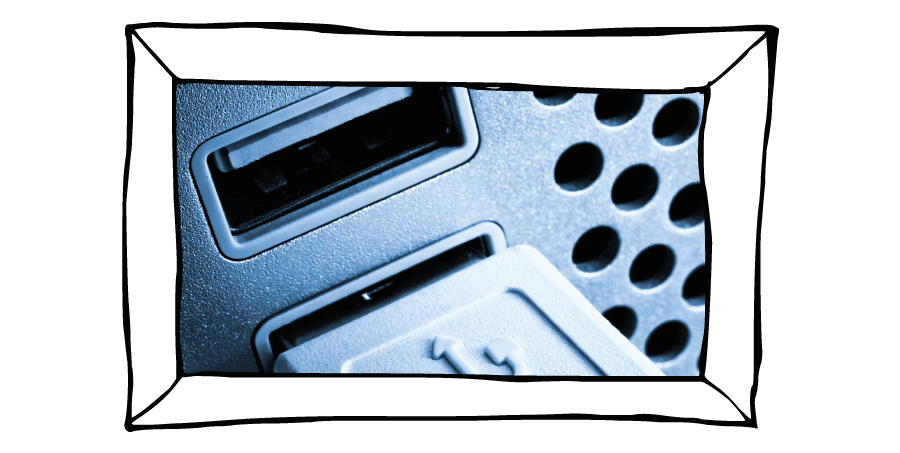 Anyone who attempts to mix a Type A with a Type B or C is asking for trouble, and that's not even mentioning the havoc you can expect if you use a Mini when only a Micro will do, or try Lightning on any of the above. No, we're not talking about blood groups, types of car, or meteorological conditions. We're referring instead to the world of USB cables. If your head is spinning at the range of different types available, we're here to restore your balance and help you make the right decision when it comes to buying the right one for your device.
The fruit of collaboration between seven world-renowned tech companies in 1994, the USB (or Universal Serial Bus) was designed to be a new standard for connecting computer peripherals such as displays and printers. As the name implies, it was to be a 'universal' standard. In a sense, that's what it's become — just about all internet-connected electronic devices feature USB ports.
However, universal hasn't come to mean 'one size fits all'. The list of varieties in our opening sentence testifies to this (and they're only the most common). The commonality between all of them resides in what they do. By dispensing with the range of different connectors that preceded them, USB cables and connectors make it much simpler to install and replace hardware by forcing all digital communications to comply with a serial standard.
Communications via USB travel along a 'twisted-pair' data cable, instantly identifying the device (e.g., a mouse, keyboard or flash memory stick) that's been connected to the 'host' (usually a desktop or laptop computer). The rule of thumb here is that USB 'devices' aren't able to initiate communications, but hosts can — the devices essentially respond to transactions initiated by the host.
The six most common USB cables and connectors are as follows:
Type-A: By far the most widely used, these employ the familiar flat rectangular interface you see at the end of the cable. Most computers, game consoles and TVs continue to use this format for connecting their peripherals.
Type-B: These are much less common nowadays, and were used most frequently to connect printers to computers. They feature a square-like connector at the printer/device end.
Mini-USB: In the days before micro-USB, these were the smaller connectors that were commonly used with mobile devices. They still appear on MP3 players and some cameras, but they're no longer widely used.
Micro-USB: A smaller version of the mini-USB, this became its successor for smartphones and other mobile devices, game controllers and USB battery sticks. It is gradually becoming obsolete as newer devices are configured for the later Type-C format.
Type-C: This is the latest (and much more physically compact) standard, comprising a reversible cable capable of significantly faster data transfers than its predecessors. Most new laptops and smartphones come with compatible ports for this standard.
Lightning: This isn't strictly speaking a genuine USB standard but is Apple's proprietary equivalent for its iPhone, iPad, AirPods and more. It resembles the Type-C USB.
More recently still, the USB On-The-Go (OTG) standard has been released for new-gen Android smartphones, which are capable of acting as USB hosts, not simply as devices.