Top five AV products you should buy as a consumer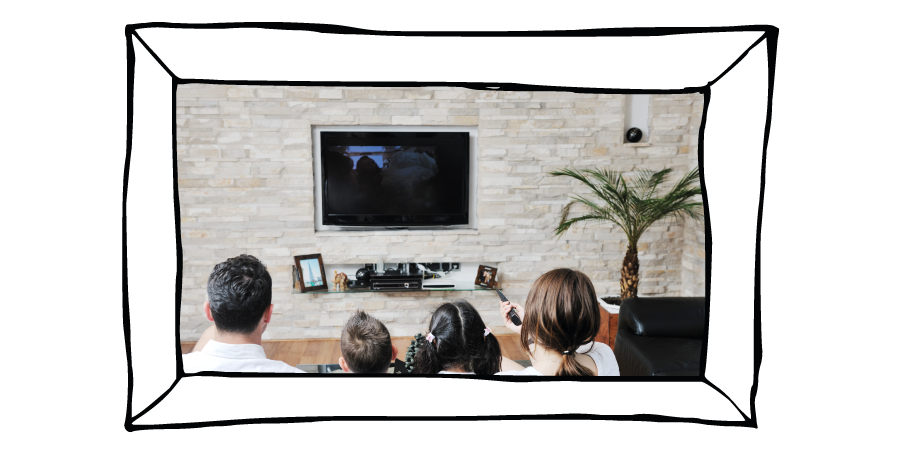 Today, you can listen to your smartphone's music library throughout your home as you move from one room to another, relax and put your feet up to watch a high-definition movie in your home cinema theatre, or listen to top-quality music reproduction in your high-fidelity audio-powered music room.
However, for any of this new-gen audio-visual equipment to function, one essential precondition must be in place: you must have the right connections for the equipment.
Here's our guide to five essential AV products that'll help bring your AV-equipped home fully into the 21st century.
Cable-concealing wall plates
Do you want a sumptuous surround-sound effect for your home movie theatre? If so, cable-concealing wall plates are a must.
No-one wants to see ugly mains electrical wiring clipped to skirting boards or strewn across the floor – so why let your home entertainment equipment be any different?
Mains wiring is concealed in walls and accessed through sockets in attractively designed wall plates. AV wall plates, or 'face plates', do the same thing for your AV equipment, whether they're connecting speakers in multiple locations or high-def high-fidelity AV devices. Using faceplates with cables attached allows the installer to run cables neatly inside your walls, connecting them invisibly together.
They're available in a multitude of AV formats (e.g., HDMI, VGA, USB, DisplayPort, TV, satellite).
AV splitters
HDMI (or 'High-Definition Multimedia Interface') remains the most widely used premium-quality signal for high-definition video. However, what if you want to share an HDMI signal between two or more high-def TVs in your home? Answer: choose an HDMI splitter.
HDMI splitters are ingeniously versatile signal splitters that allow you send a single HDMI signal to several displays. Depending on how many displays you want to send the signal to, they're available in a wide range of options (e.g., one signal to two displays or 1x2, 1x4, ax8 and 1x16), delivering perfect visuals with no loss of quality.
Similar splitters are available for SVGA computer displays.
AV extenders
Normal wires and cables to AV devices have a limited length. If you need a connection for a greater distance to link, say, an HDMI source such as a Blu-ray player in your living room to a high-def TV display in the den, an HDMI extender is the best option. These amplify the signal between cable joins so that you can traverse distances of up to 50 feet with no loss of quality.
HDMI repeaters
If you need to run an HDMI cable for much more than 40 feet, you risk losing signal (and therefore picture) quality. For under 40 feet, HDMI extension cables are usually fine, but over that distance and you're best advised to opt for an HDMI repeater. These little units incorporate an HDMI input and output but 'regenerate' the incoming signal before it reaches the output, ensuring that you'll have a strong HDMI signal across lengthy connections.
HDMI switches
The chances are that you'll have a number of HDMI video sources in your home, from Blu-ray players to streaming boxes to DVRs. What if you want to switch between them at the press of a button? Enter the HDMI switch. It's effectively a traffic light directing the HDMI signal at the junction of all your HDMI device inputs. It lets all signals be present and active, but permits only one of them to enter your TV at any one time.