How can an AV installation in your home change your day-to-day life?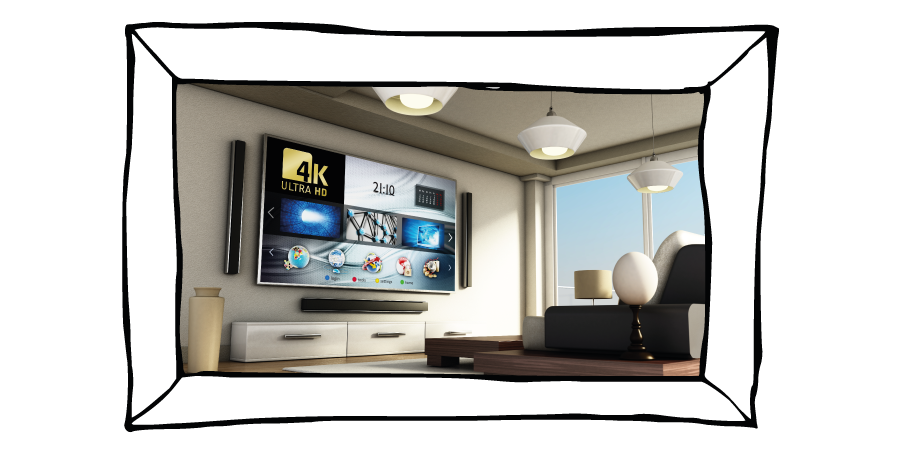 We live in an unprecedented era of advanced technologies that are transforming the way that we experience our lives — and cutting-edge audio-visual (AV) installations are no exception. Many new-build homes are already having such installations integrated into their very fabric as they're being built.
Here are some of the ways that AV installations can change your day-to-day life.
Multi-room AV installations
It's no secret that we're firmly in the era of new high-quality streaming services, from music (Spotify, Apple Music, Deezer) to TV and movies (Netflix, Amazon Prime, NowTV). However, it's also increasingly the case that thanks to new-generation multi-room AV systems, we can also access them throughout our homes.
We don't even have to rummage for a DVD or Blu-ray disc — we can simply tap our trusty home media server, and any entertainment that we want will appear in any room on any connected device we choose.
When it comes to move on, such an installation is sure to make the property one with a highly enticing 'unique selling point'.
The magic of mesh networks
Not so long ago, installing a multi-room AV system entailed chasing channels into walls to conceal a series of wires and cables, which could be costly and laborious. If just one of those cables developed a fault, it could not only affect the entire installation, but correcting it would also require more cost, labour and effort to retrieve it from the wall.
That era has gone, thanks to the growing rise of wireless 'mesh network' systems. After connecting to your Wi-Fi, a mesh network will begin automatically creating its very own internal network. This will allow you to play whatever media you want on internet-connectable speakers and video displays (and your home Wi-Fi for browsing the web won't be affected).
Home cinema and gaming
Contrary to popular belief, converting a standard TV room into a home cinema room isn't just for watching movies and major sporting events. It also provides a stunning venue for an immersive gaming experience.
New Dolby technologies will guarantee fantastic acoustics that will put your hair on end, while visual innovations such as a 4K Ultra HD, media sources that function at that resolution and large-scale screens with automatic switching facilities for the differing aspect ratios required by TV, cinema and gaming will put the local multiplex to shame. You'll certainly never want to sit in an expensive cinema seat again, especially when you can connect your video gaming console to it.
Custom-made or out-of-the-box?
Out-of-the-box AV systems have risen in quality and ease of installation over the years. However, more people, when they have the means to do so, are opting for custom-made AV installations, not simply because they're bespoke for each customer and home, but also because they combine best-in-class technologies with the best pricing available.