8K HDMI cables – what you need to know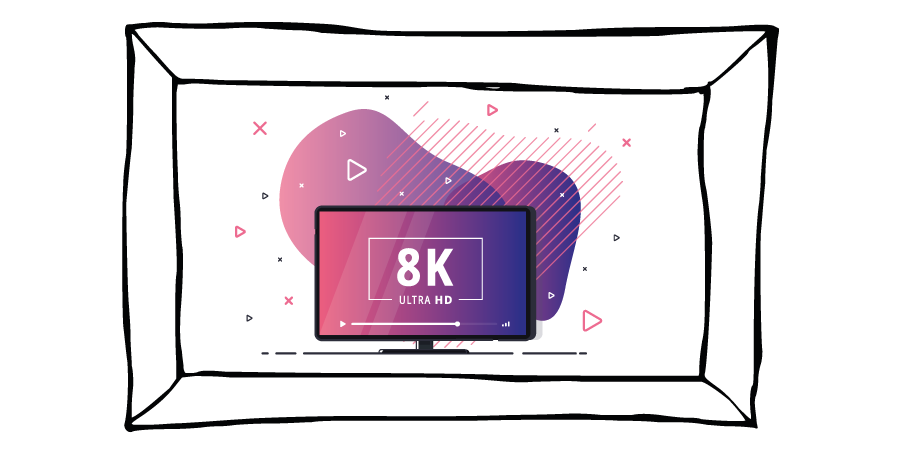 New-generation 8K resolution TVs and video displays aren't available yet, but they're definitely coming. If you're eager to become an early user of this advanced high-res technology, you need to know about the cables you're going to require to link your set to your upcoming 8K digital streaming boxes, cable satellite, games consoles and Blu-ray players if you want to enjoy the stunning new visual quality at its best.
Here's our quick guide to what you need to know about 8K HDMI cables.
8K HDMI = HDMI 2.1
The new-generation cables that have been designed with 8K ('Full Ultra High Definition' or FUHD) resolution equipment in mind are more properly called 'HDMI 2.1', where the numeral refers to the latest upgraded iteration of the HDMI audio-visual format, which will eventually replace the 2.0 upgrade launched in 2013.
8K-ready HDMI cables don't look any different from the cables you're already using. Beneath the surface, though, the story's rather different. Let's explore.
How fast is HDMI 2.1 (8K HDMI) compared to HDMI 2.0?
The HDMI 2.0 standard (which replaced its predecessor, HDMI 1.4) had two minor upgrades after the 2013 launch: 2.0a and 2.0b. Essentially, it was updated to be the ready-compatible cable for upcoming 4K resolution TV screens and video displays. Both updates improved the High Dynamic Range (HDR) of the original HDMI 2.0 cable but were otherwise identical to it.
HDMI 2.1, however, is an altogether different kettle of fish. The digital signal transfer speed of the cable is vastly superior, rocketing from HMDI 2.0's impressive 18 gigabits per second (Gbps) to a positively stellar 48 Gbps – more than an 8K screen needs, guaranteeing an exceptional resolution.
This is a form of future-proofing, ensuring that when 8K devices reach the shelves, you're not going to need to upgrade your HDMI cables for quite a while.
Additional features of the HDMI 2.0/8K-ready HDMI standard
With their mighty bandwidth, there are plenty of additional features that the new generation of 8K HDMI cables will grant you access to in regards to upcoming 8K A/V equipment.
If HDMI 2.0 brought you enhanced HDR, brace yourself for HDMI 2.1's Dynamic HDR, which can change HDR settings on a frame-by-frame basis, hugely extending the range of the contrast between light and dark areas of the screen for truly 'dynamic' viewing.
You'll also benefit from an eARC, or Enhanced Audio Return Channel, which allows you to use sumptuous, cutting-edge, 'object-based' audio equipment such as the glorious Dolby Atmos, which creates the breathtakingly immersive effect of sound coming from a point in three-dimensional space in the room you're in, rather than from the speaker.
For the gamers among you, are you sick of input lag, latency and slow refresh rates? The 8K HDMI standard effectively abolishes them courtesy of new features such as Variable Refresh Rate (VRR), Quick Frame Transport (QFT and Auto Low Latency Mode (ALLM). You'll get an unbelievably smoother and more accurate play session.
Finally, Quick Media Switching will abolish the delay that occurs when you want to switch between resolutions and frame rates.
Do you need 8K HDMI cables now?
HDMI 2.0 (4K-ready) cables were branded as 'High Speed' cables. HDMI 2.1 will take you into the realm of 'Ultra High Speed'.
We're not yet in the 8K era, though it's undoubtedly approaching. You don't need an 8K-ready HDMI 2.1 cable for your 4K equipment, but if you do invest in them, you'll be ready to get going with those glorious 8K screens the moment they hit the shelves.