How the collaboration of technologies is coming together to help counter COVID-19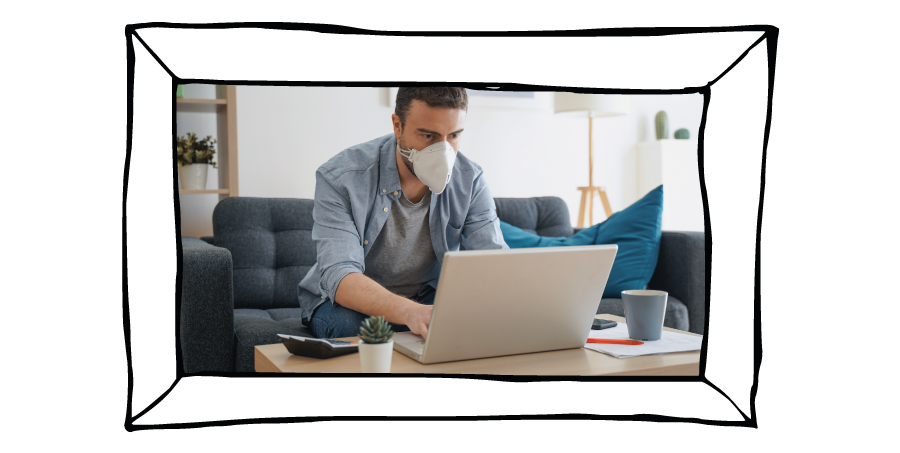 What does a country do when a viral pandemic capable of causing severe respiratory problems in a significant proportion of the infected population strikes, but there aren't enough ventilators available to save lives in its hospitals? Answer: get innovative technology engineers to work together to produce sufficient numbers of the machines to prevent deaths.
That is no imaginary scenario. In the USA and Britain, senior government representatives were alerted by health experts to the alarming prospect that their hospitals would be unable to cope with the projected numbers of severe respiratory conditions requiring ventilator equipment. And both countries have sent out a plea to tech manufacturers to come to their aid and diversify output.
As Matt Hancock, the British secretary of state for health and social care, explained in the Sunday Telegraph in March: "We now need any manufacturers to transform their production lines to make ventilators. We cannot make too many."
Not since the Second World War have tech and engineering firms been called upon on such a scale to help alleviate a national crisis.
In Britain, industrial, tech and manufacturing giants like Rolls-Royce, Unipart, BAE Systems, Ford, Siemens and JCB have formed a "Ventilator ChallengeUK" consortium. It was created following conference calls with the Prime Minister and is planning to deliver the increased volume of ventilators and other life-saving equipment required by the NHS. It has already received an order for 10,000 new ventilators from the government.
Lord Bamford, Chairman of JCB, told the Guardian newspaper: "We have been approached by the prime minister to see if we can help with the production of ventilators. We have research and engineering teams actively looking at the request at the moment. It's unclear as yet if we can assist but, as a British company, we will do whatever we can to help during the unprecedented times our country is facing."
Other unique collaborations are also underway to remedy the shortage.
Engineers from University College London Institute of Healthcare Engineering and clinicians from University College London Hospital (UCLH) are currently actively working together with Mercedes Formula One to build a breathing aid. It is known as a Continuous Positive Airway Pressure (CPAP) device, which delivers life-giving oxygen into the lungs of struggling patients without the need for a ventilator.
The devices are already in use in China and Italy to assist infected patients in respiratory crisis. Numerous British hospitals are also using them, but in the current crisis, they are in desperately short supply.
According to Professor Rebecca Shipley of UCL Institute of Healthcare Engineering, the development of such medical equipment typically takes years. But the collaboration has resulted in these devices, by the ingenious "reverse engineering" of a simple existing device, becoming available in days so that it could be produced quickly at scale. By the end of March, this collaboration had delivered 40 such machines to UCLH itself and three to other London hospitals.
Depending on the success of the trials, Mercedes-AMG-HPP is poised to produce 1,000 of the devices per day – no small accomplishment given that early reports from one of the worst-affected areas of Italy, Lombardy, indicate that 50% of patients given CPAP did not require invasive mechanical ventilation.
Meanwhile, the British vacuum cleaner and hand drier giant Dyson confirmed at the end of March that it, too, is to help with the coronavirus outbreak. Its owner, Sir James Dyson, told ITV News that his firm would do so, "by focusing resources into the design and manufacture of a ventilator for the NHS."
The company expects to make approximately 5000 new ventilators at its Wiltshire plant, Hullavington.
One thing that these stories have in common is plain to see: in a time of crisis, and with the brightest minds in technological innovation working together, necessity is indeed the mother of invention.