From Facetime to Zoom – here's how you can stay connected working from home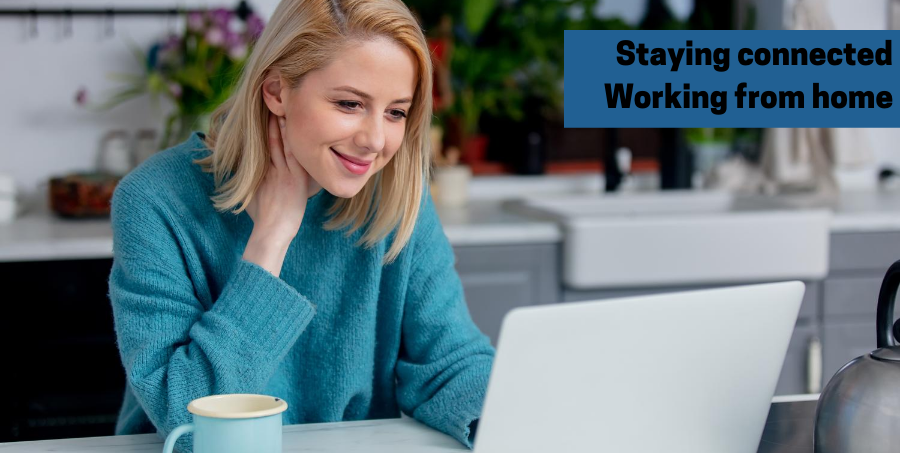 The social distancing measures being practised in many countries to slow the spread of the COVID-19 virus may protect the lives of those vulnerable to its effects; however, they could also spell the demise of many small and medium-sized businesses. Such businesses have far fewer resources to enable them to survive a prolonged economic lockdown that their multibillion counterparts. But, thankfully, a life support system has suddenly become available to them.
Or rather, audio-visual (AV) teleconferencing apps that have been connecting people remotely for virtual face-to-face conversations for years have suddenly taken on a new status as a small business lifeboat.
At a time when tens of millions of people across the world have been forced to work from home, many of them have started using these teleconferencing software innovations for work, rather than purely social purposes.
Take the Zoom app. The brainchild of California-based company Zoom Communications Ltd, its uptake has soared in recent weeks. While the company is being tight-lipped about the details of its user numbers, its CEO, Eric Yuan, recently issued a statement that read: "We have seen a large increase in the number of free users, meeting minutes and new video use cases."
The app has shot to the top of the iPhone and Android download charts, which data analytics firm Sensor Tower says represents an increase of 20 million new mobile users in a single week (usage shot up by 728% and by 213% in the first two weeks of March 2020 respectively).
Business Insider spoke to several small-business owners and employees in April about how vital these teleconferencing apps (Skype and Apple's FaceTime included) have become to them during the COVID-19 crisis.
Many had been using the apps for business purposes previously, but they're now enabling business-critical "meet-ups" to take place, without which many of these smaller firms would have struggled to survive.
Zoom has some increasingly valued features that many of these interviewees rate highly, including the ability to record the teleconferenced meeting and stream video at a noticeably higher quality than some of the competition. That is very handy if you need to play a short video presentation to your teleconference attendees.
Universities are also using these apps (again, with Zoom in the lead), as are schools and freelance instructors, yoga teachers and personal trainers to reach out to their newly housebound students to keep the learning flowing. As from the 13th of March, Zoom began removing its standard 40-minute call limit on its free account for schools and universities.
Also experiencing record uptake since the COVID-19 lockdown began is the video-calling software service Webex, along with Skype, FaceTime, Google Hangouts and Microsoft Teams, among others.
Meanwhile, Confrere, the Oslo-based video calling software firm, has seen unprecedented uptake by Norwegian doctors, who have been using it to organise virtual-face-to-face consultations with their patients. Face-to-face contact is proving as valuable to physicians as it is to business folk, who can harvest a broader range of vital communicational cues from those they're conversing with than an audio-only channel would provide.
Sometimes it matters to know whether someone agrees to a suggestion with a worried expression on their face, indicating that they have some misgivings about the proposal that could usefully be aired and worked through if avoidable misjudgements are to be prevented.
With teleconferencing face-to-face software like this available, everyone can transcend the walls of their home-quarantines without stepping over the threshold of their doors – and keep their businesses alive.