How Euronetwork's 4K HDMI cables are the perfect fit for the latest Samsung TV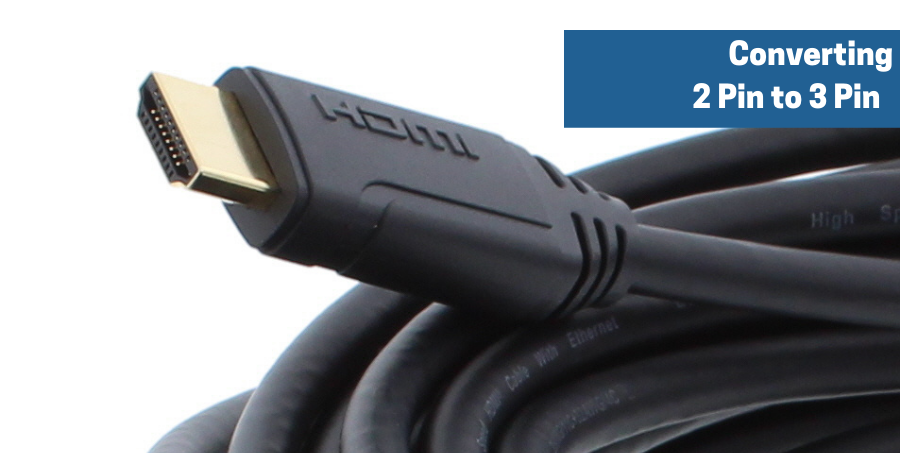 If you're taking the plunge and purchasing Samsung's latest, 4K TV, the QE65Q95T (Q95T for short), you're certainly in for a spectacular visual and audial treat. The gamers in your family will be connecting their consoles to a true box of delights, with stunning visuals and zero-to-imperceptible input lags. Here's a quick lowdown on what you can expect, and how you can get the best out of the new set and your high-end gaming consoles with Euronetwork's excellent HDMI 4K cables.
Let's take a quick guided tour around the Q95T first. Behind the superb anti-reflective screen, a new edition of Samsung's Quantum Processor 4K constitutes the 'brain' of the set. Complete with scintillating new features such as Ultimate Precision Processing, the model drastically reduces that distracting 'banding' that arises when viewing lower resolution content. Existing features also get an upgrade — Samsung's new-edition Texture Creation function visibly enhances perceived detail in the image, while its tweaked-up Active Tone Mapping function delivers improved vitality and authenticity in image highlights.
The set's sound system upstages its predecessor significantly. With no fewer than eight drivers (two more that the preceding Q90R and four more than the earlier Q85R) arranged into an 'Object Tracking Sound' system. This allows the viewer to immerse themself in a notably bigger sound that's significantly more 'open' than that delivered by the preceding models.
The picture quality is also a significant improvement on the Q95T's forerunners, with exquisitely rich and deep colours, the deepest black, and edges that manage to convey sensuous smoothness and astringent sharpness simultaneously. The detail is a real delight, textured and clear without looking overwrought.
If you're looking for HDMI sockets to hook your game console or AV enhancements to, you won't find them on the set's 'chassis'. Instead, you'll find a generous four HDMI sockets, plus three USBs, an aerial and satellite socket and an audial and optical output in the attached One Connect box, which links to the display unit via an almost unbelievably thin cable.
For the proud owners of home cinema systems, Sony PS4 Pro and Xbox 360, consoles and Sky Q or other set-top boxes, connecting to this TV with no loss of quality will be a priority. It's for this reason that you'll find Euronetwork's certified HDMI cables indispensable for achieving the best AV device data transfer connections to the Q95T.
Available in lengths from one to five metres, Euronetwork's premium HDMI cables deliver true 2.0 4K 2.0v quality. Each cable can transfer 18.2Gbps of data at an impressive 60 Hz and feature DTS-HD Master Audio Support, Dolby Digital Plus Support, Dolby TrueHD Support and Dolby Digital & DTS Support.
So, why Euronetwork? We've been the original equipment manufacturer of HDMI cables for more than 10 years, and we test each cable thoroughly onsite in the UK before sale, so you're guaranteed a flawless experience.
Get the best out of your Samsung Q95T's audio and visual connectivity with Euronetwork.