The key takeaways from the London Tech Week Connects sessions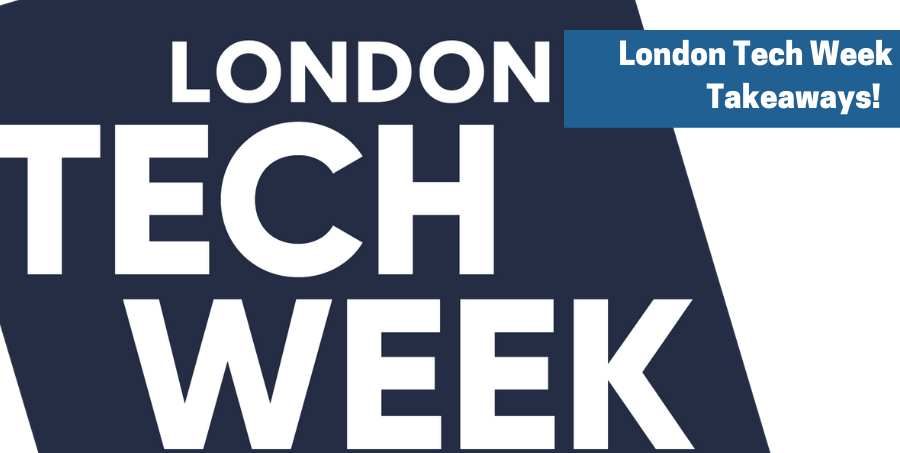 Anchor Event #1: Future EdTech
The COVID-19 pandemic has mobilised an acceleration in educational technology innovation in the higher education sector, especially, enabling students to continue with their coursework, with ongoing support from their educators.
Topics covered the role of EdTech in adapting higher education to the new, post-COVID-19 era, how EdTech can be deployed remotely to personalise student experiences (from admission to employability) as well as nurturing partnerships for ongoing education success.
Anchor Event #2: Founders Forum Health Tech
The proceedings continued on Tuesday afternoon with leading professionals — founders and front-liners alike — exploring the most urgent topics in global health, debating not only the immediate issue of the current COVID-19 predicament but beyond the pandemic, too.
Discussions included The Future of Pharma after COVID-19, which explored the race to trial effective and safe vaccines as well as the COVID-19 response itself and how to get back on track. A discussion on the impact of the pandemic on mental health was especially illuminating, exploring how some of the most vulnerable people have been reconnected with potentially life-saving sources of support through technology.
The event concluded with 'The Sound of Medicine', an entertaining exploration of a new revolution in health and wellness facilitated by music.
Anchor Event #3: TechInvest Women in Tech Showcase
This illuminating event on the morning of Wednesday 10 June featured 10 live pitch presentations from talented innovators exemplifying women-led businesses who have harnessed cutting-edge technology to manage the huge challenges posed by the COVID-19 pandemic.
Anchor Event #4: State of Investment
Wednesday afternoon saw a group of leading venture capitalists join in a discussion of the global state of investment in helping the tech ecosystem recover from the impact of the COVID-19 pandemic. Tech firms were given crucial advice on what investors are now looking for when companies pitch to them, and the VCs candidly explored how the investment landscape will continue to respond to the COVID-19 crisis on a longer-term basis.
Anchor Event #5: Leadership and the Resilience of Tech
Thursday 11 June began with a lively and inspiring discussion on how companies have successfully led their teams through the COVID-19 crisis. The session identified new post-COVID norms for staff and customers alike, and how to recover and adapt to the 'new normality'.
Anchor Event #6: Resilience of Tech: Startup Scaleup
Next up on Thursday afternoon, discussants shared how they had steered their fledgling businesses through the precarious early growth stages in the midst of the COVID-19 crisis. Issues explored included finding opportunities for positive growth in hard times, the dangers of adapting too rapidly, and what solutions are available to help businesses survive and adapt in an unpredictable environment.
Anchor Event #7: AccelerateHER
World-leading women CEOs in tech brought the week's events to a close on Friday 12 June with an inspiring exploration of how to thrive and meet the challenges placed upon the business world by COVID-19.