Beat the lockdown – how tech can help you to stay social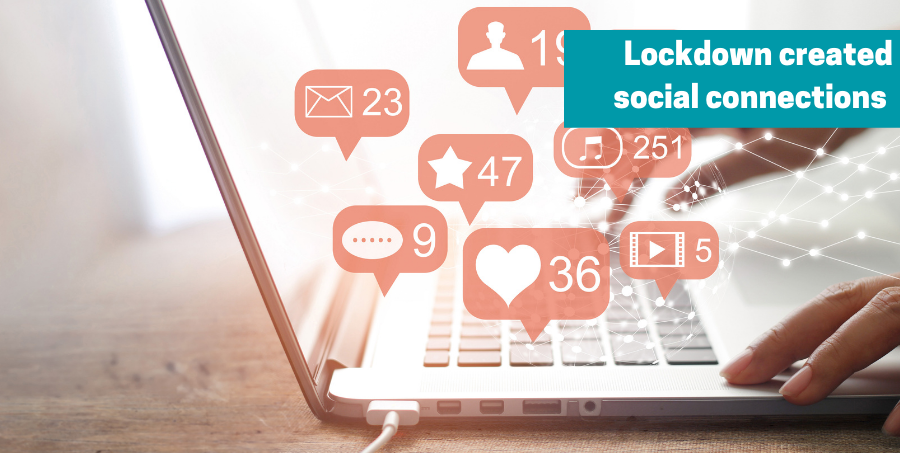 It has taken the COVID-19 pandemic and the home confinement it has brought for many of us to discover that while social media platforms are compulsively engaging, we really are social beings, after all – beings who yearn for real human camaraderie and a change of scene from our own living rooms when we're deprived of both for extended periods.
However, paradoxically, more and more of us are also discovering that innovative new apps (and the tech trailblazers that create them) are now offering us something much closer to 'the real thing' – live, human company and immersion in favourite haunts and locations – that a quick tweet or a Zoom, Skype or WhatsApp meet-up can't really capture. And we can enjoy them in the midst of our home isolation.
Video conferencing apps such as the ones we've just mentioned, of course, have their place and they're especially valuable during this unprecedented predicament. However, some of the most vulnerable in our midst are the elderly, a generation that frequently has little idea how to use them. Yet in some sense, they're the very people who need social company the most, especially if they're living alone or have been recently bereaved.
A Norwegian tech start-up called No Isolation has come to their aid. For elderly loved ones who may never have owned a computer or smartphone, No Isolation has crafted a screen that looks like a cross between a radio and an old-fashioned television set, replete with curved screen corners. Users need no log-in, no keyboard and no password. A quick of press of the 'on' button brings it to life (there's also a volume button, like on a radio), allowing loved ones on the other end to use the app to speak to their elderly relative.
For those who want something more than a virtual quiz with their buddies on-screen, new developments in virtual reality (VR) can open an entirely new door that allows them to 'inhabit' their favourite social haunts while in their own living rooms. Thanks to some ingenious new apps, none of them need to be digital game developers or seasoned programmers.
One young man, Tristan Cross, found that sharing drinks at his kitchen table with his best friends over Zoom just wasn't coming close to recreating the ambience they had previously enjoyed in their now-inaccessible, much-loved local pub. He therefore decided to recreate it in VR, replete with working pints and motion-captured digitalised versions of his friends.
Lest this seems an impossible quest, he quickly availed the basic knowledge needed to develop his VR pub through a combination of tutorials available on YouTube and some fiendishly clever new apps.
Using the Unreal Engine 4 (UE4) app developed by Epic Games, Cross began building his virtual pub, based on his beloved local. The family-run pub supplied him, as a loyal customer, with blueprints of the layout and photographs of the interior décor, whereupon he downloaded Archipack, an add-on app for the open-source 3D and animation software Blender, which allowed him to begin building the VR recreation's base structure.
With video-chat advice from a professional VR developer, he dived into digital libraries of material textures (Quixel's Megascans and Blender's Substance Painter apps) to get an authentic appearance for the materials (e.g., floor, walls, tables, ceiling) and objects in his VR pub. He was even able, with more Zoom-enabled expert advice, to use a haptics app to recreate, via ultrasound waves, the physical 'feel' of draught beer being poured into a pint glass.
The final touch? Cross managed to virtually recreate his best buddies and others in the pub courtesy of character animation software aptly called Reallusion.
If you can't get exactly the real thing, then this kind of experiment can recreate it very satisfyingly. Tech can keep you social in a distanced world.