How will Facebook's cable transform Africa?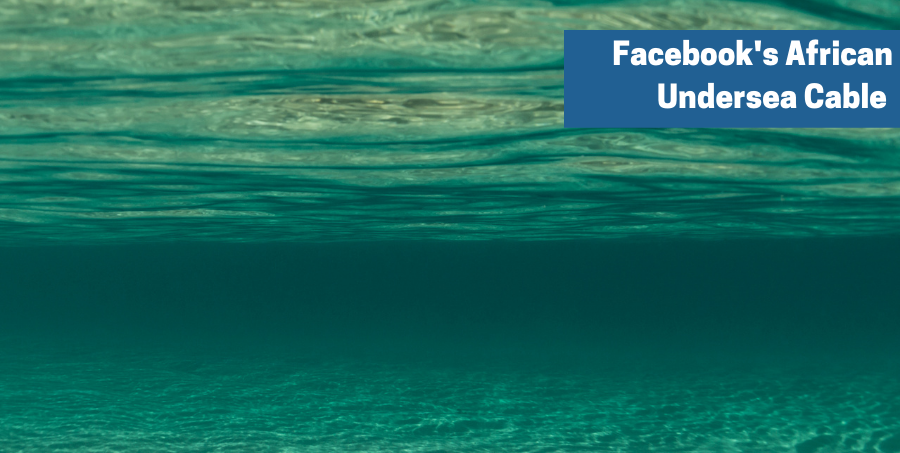 In recent weeks, social media tech giant Facebook has announced that it is commencing a gigantic new '2Africa' project to build a 37,000km (23,000-mile) undersea cable encircling the perimeter of Africa, which will deliver fast internet services to 16 of the continent's countries.
The company aims to bring its platform to millions of young Africans in particular who currently have no access to social media technology.
The project will be constructed in partnership with a multitude of global tech companies, including Orange, Vodafone, MTN and China Mobile. Upon completion, the submarine cable will be the longest of its kind in the world – almost as long as the circumference of the planet. It will connect 23 countries in all, including several in Europe and the Middle East.
Why is this super-cable being built? The answer is that, at present, Africa is seriously lacking internet connectivity, with just one quarter of its population having access to the web. In other words, the sub-ocean cable will deliver urgently needed capacity, reliability and redundancy to previously unserved Africans.
The project is part of a larger enterprise – Facebook's ambitious aim to construct, as the company blog puts it, an "open and inclusive ecosystem" that will "bring people online to a faster internet".
This will be the first undersea data infrastructure project to connect Africa's East and West coasts, opening up a multiplicity of new connection paths in the process.
Facebook is simultaneously working on a new cable link between the Red Sea and the Mediterranean – the first such connection in a decade.
Explaining that the connection will be the first of its kind and scale to utilise a novel aluminium conductor designed for undersea cable systems, the company said in a statement:
"In addition, we have doubled the maximum eight fibre pairs supported by older technology for significantly more resource-efficient fibre optic cable by implementing Spatial Division Multiplexing (SDM1) technology...with up to 16 fibre pairs, 2Africa will allow for far greater capacity."
To protect the new cable from destructive external events, such as passing ships dropping anchor or violent deep-sea turbulence damaging the fibre optic cables, engineers will sink the cable beneath the ocean floor a full 50% deeper than the standard burial depth of up to 3 metres. Given that these events are surprisingly frequent – occurring on average 100 times a year – and can result in country-wide outages, this seems a shrewd and necessary precaution.
Facebook says that the COVID-19 pandemic has served to underscore the vital importance of this project as it will allow Africans to join the billions of people across the world who are able to mitigate the impact of lockdown policies via reliable internet connections that enable them to continue their work, maintain their schooling and education, and remain in touch with their friends and loved ones.
The company statement continued: "2Africa will be not only an important element for advancing connectivity infrastructure across the African continent, but also a major investment that comes at a crucial time for economic recovery."
The cost of the project has been estimated by Bloomberg to be in the region of $1bn (£820m) and will open enormous opportunities for technology firms and other businesses seeking to tap the continent's 1.3 billion-strong population. That's a lot of potential customers.
As the director of Vodafone Carrier Services, Nick Gliddon, put it, Africa will soon become an integral member of a modern digital society, able to benefit from services requiring vast data transfers such as video steaming and cloud services.