Prepare your hardware for the dawn of 5G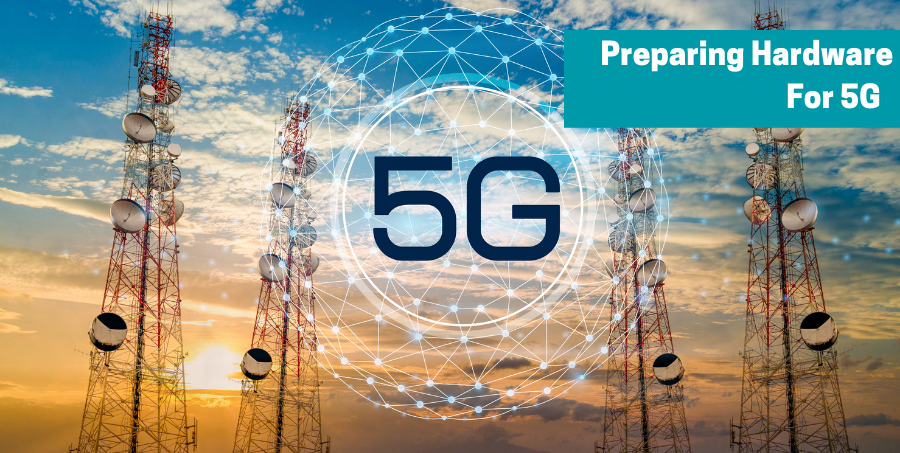 It's no exaggeration to describe 5G less as a mere step toward faster smartphone connections, but more as a major leap into a new technological world.
As a next-generation mobile network technology, 5G will present users with breathtakingly authentic VR experiences, new possibilities for driverless vehicles, telemedicine and a huge expansion of connected 'Internet of Things' (IoT) devices.
Originally scheduled to begin its progressive unfolding in 2020, 5G has been in development for years, and a raft of commercial enterprises have already introduced early iterations of networks, devices and applications. Although the technology is currently in its early stages, its true potential will be revealed over the next few years.
Here are a few examples of what you can expect.
Smartphones
Set to revolutionise mobile phone coverage, 5G signals will have the ability to reach even the deepest rural locations. Network providers will guarantee coverage in these formerly 'off-grid' areas in their service plans, and the improvements in service quality and download speeds will be appreciable.
Entertainment and streaming
No more lags, unlimited capacity and vastly faster streaming. These are three core promises you can look forward to realising in your own homes (and when you're abroad on vacation or business). You'll also be able to tap into multisensorial digital content for jaw-dropping virtual reality, augmented reality and 3D video experiences.
Connected vehicles
The massively improved data transfer speeds and signal coverage will make self-driving vehicles a lived reality as opposed to an experiment. There'll be lightning-fast connections and communication between vehicles, networks and the infrastructure enabling them, and even pedestrians. Furthermore, 5G networks will allow more-or-less instant communication between every aspect of road travel, right down to lampposts and fuel stations.
Other upcoming developments include remote surgery — 5G's minimal latency and reduced lag time means that surgeons don't necessarily have to be in the same theatre as the patient on which they're operating. Ericsson, alongside digital startup NeuroDigital Technologies and medics at London's King College, demonstrated how a surgeon could perform an operation on a dummy 'patient' in a totally different location. This was achieved by using a VR headset and a high-tech glove, fitted with haptic sensors that controlled a remote robot arm. The glove provided feedback whenever the robot arm made physical contact with any organ in the dummy, giving the surgeon the immediate sensation of actually touching it.
There's more to come, including hyperconnected smart cities, domestic and industrial IoT.
Preparing your hardware
Now's the time to start preparing your hardware for 5G. If you want your home entertainment system or your gaming setup to benefit from 5G's high data transfer speeds, the HDMI cable that conveys the data from the network to your devices is sure to be the most crucial item on your list.
Euronetwork supplies a range of HDMI 2.1-ready cables so that you can benefit immediately from 5G using the speediest physical conduits available. You'll need 5G-compatible devices, of course, but using an earlier HDMI 2.0 cable will prevent you from getting the best out of what this technology can offer. Put bluntly, HDMI 2.1 triples the data transfer speed of HDMI 2.0, significantly improving your 5G-connected soundbar's audio quality and ensuring zero lags on your display.