FutureLearn and Coventry University technology suite to help workers upskill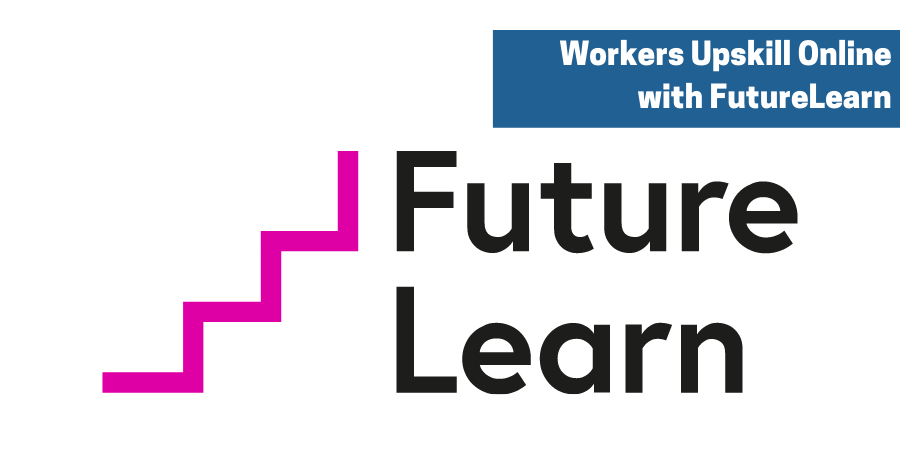 The current transformation of so many jobs into roles requiring a high level of competency in digital skills has made retraining essential. That is why a new collaboration between a leading social learning platform and a prestigious British university is helping prospective candidates for such positions to upskill.
Those embarking on the online learning packages will acquire new digital skills capable of futureproofing their careers. To prove their competency to employers, they will be awarded industry-accredited "microcredentials" showing that they have attained the requisite proficiencies.
The social learning platform, FutureLearn, has launched four new industry-approved certifications. During the short online training packages, learners will become adept in using technologies such as Amazon Web Services, Salesforce, Tableau and Xero. They will also be awarded an academic credit from Coventry University.
Microcredentials are compact, accredited online courses. They are designed to equip learners with skills and expertise in knowledge areas regarded by employers as being of premium value.
The four learning packages currently on offer focus on the most highly sought-after skills: financial analysis, data analytics, cloud computing and customer success.
Futureproofing a tech-savvy workforce
An analysis from the World Economic Forum has forecast that 42% of the core skills within existing roles will have changed significantly by 2022. If anything, in the aftermath of the COVID-19 pandemic and the furloughing and unemployment it has brought about, this may prove to be an underestimate. Workers seeking re-employment may now find themselves encountering newer roles requiring competencies in the most in-demand digital skills. All of this means that professionals will need to develop these coveted skills to secure employment in the roles.
This is the accelerating change in the skills landscape that FutureLearn is seeking to address with its new offerings. It has grasped the changes required in requisite skill sets, as well as the crucial cooperation between universities and industry needed to equip the workforce with the expertise that employers require.
Its new suite of microcredentials has been developed and endorsed by industry leaders drawn from the technology sector. It has been academically validated by Coventry University, a prized seat of learning which has been included in the Guardian University Guide's the top 15 British universities for five consecutive years.
The online courses are now available on FutureLearn.com and can be accessed by the platform's army of global learners, which is currently nearly 12 million-strong.
What do the microcredentials include?
The Data Analytics with Tableau microcredential has been designed to equip learners seeking business analyst and data analyst roles with the requisite skills. It will also be of benefit to candidates in all sectors requiring proficiencies in data analytics skills. Businesses have increasingly sought employees capable of turning vast quantities of data into meaningful insights. That trend was noted by LinkedIn, which reported that Analytic Reasoning had become one of the most sought-after skills of 2020.
The Cloud Computing Professional microcredential prepares learners seeking progression in cloud computing with certification in Amazon Web Services (AWS). With worldwide spending on public cloud services projected to double in 2023, this microcredential will enable learners to build a fundamental understanding of cloud computing alongside know-how in how to apply it in business settings.
The Financial Analysis and Decision Making with Xero and Tableau microcredential is designed to upskill professionals in finance and business at all levels as well as entrepreneurs, assisting them in understanding financial data and using it to inform business decisions. Analytics is widely considered to be one of the most sought-after skills in the finance sector.
Finally, the Customer Success with Salesforce microcredential has been crafted to help learners gain proficiency in customer experience and success skills, expanding their competence with Customer Relationship Management (CRM) technologies and methodologies. The course will help those who complete it to prepare for the Salesforce Administration certification if they wish to proceed further.