Get to know Euronetwork's HDMI 4K active cable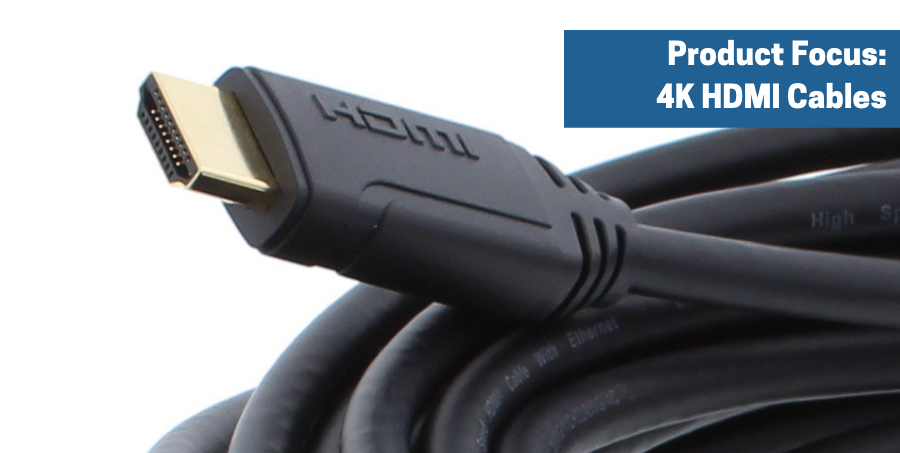 One thing that serious HD TV enthusiasts and gamers have in common is a love of stunningly sharp, realistically colourful, fast-paced imagery and sound. That means they're not going to be misled by the lure of bargain-basement HDMI cables. They're going to ensure they invest in premium quality HDMI cables capable of delivering the complete 4K standard – no lags, no glitches, no interference, no frustration.
Here's a deeper dive into the top-drawer active 4K HDMI cables on offer from Euronetwork.
HDMI cables – passive and active
The terms active and passive do not refer to 4K displays themselves but to the HDMI cables that transfer data to them. Passive 4K HDMI cables have been around for longer and are more commonplace than active 4K HDMI cables. What makes active 4K cables different from passive alternatives (i.e., the standard, default HDMI cables commonly available from high street retailers) is this: active cables contain additional, built-in electronics to ensure they can deliver high-speed data with no loss of quality over longer distances.
Essentially, the built-in electronic chip in the active cable literally "pushes" the signal further than is possible with a passive cable, meaning that active4K HDMI cables can be appreciably longer than their passive counterparts with no loss of quality.
Passive or standard HDMI cables can run the data signals in both directions, from source to display or vice-versa. Because of this dual-direction capability, they're often used when consumers want to convert their HDMI source device into a backwards-compatible alternative capable of running older technologies such as SCART and VGA.
Active 4K HDMI cables are considerably more sensitive than the standard/passive alternatives and require more "rules" to work effectively. They run signals in one direction only, so that users must insert the correct end of the cable into the correct port on the 4K device and the source (which is why the ends of the cables bear markers or labels to differentiate them at a glance).
The critical difference, however, is that active 4K cables will deliver authentic 4K optics and action with no loss of quality over lengthier distances than their passive counterparts, giving users far more leeway over where they situate their devices. Their built-in electrical chips make all the difference by boosting signal quality and performance.
Euronetwork's Active 4K HDMI cables
Euronetwork's 4K active HDMI cables fully meet the 4K specification: they deliver 18.2 GBs of data at 60Hz over lengths of both 10m and 15m. This sets them head and shoulders above HDMI cables that claim to be 4K-capable but are only able to deliver 10.2 GBs at 30Hz. Gamers hoping for optimal quality with such a cable are, sadly, destined for disappointment. But not with Euronetwork's genuine active 4K cables.
Our active 4K HDMI cables require no additional power to deliver their superb performance at the sharp end – the display. In other words, despite the additional inbuilt electronics, users do not need an extra cable running to a power source to make them operate.
All of our active 4K HDMI cables are tested onsite in the UK before dispatch, ensuring that users will have a fully functional high-end cable with which to connect their devices. They are the ideal cables for cutting-edge gaming technologies, and all users can be confident that they'll work correctly when connecting a plasma TV to media players like SkyQ.
Euronetwork's premium quality active 4K HDMI cables are fully compatible with Sony PlayStation, Xbox devices, SkyQ media players and the latest plasma technology from LG and Sony.