Bringing devices home from abroad? Make sure you have the right Euro to UK converter plug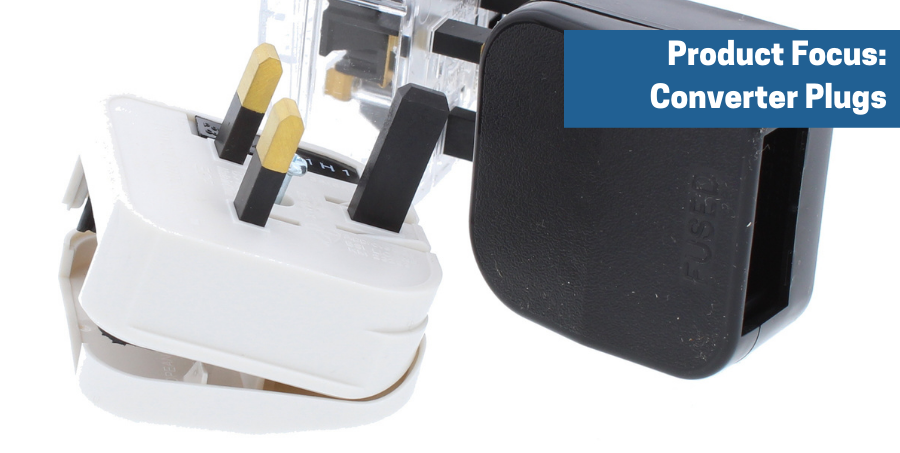 It's common practice for Brits visiting European countries, either for work or holidays, to bring back electrical items that they have taken a fancy to while abroad. Sometimes they discover they need a device when they arrive at their destination, especially if the stay is lengthier than average.
So, what happens when you bring such items back home to the UK, given that they can only run safely on European voltages? The first thing you'll notice is that your European-purchased device comes with a two-pin plug on the power cable - not one compatible with the standard three-pin format of UK mains power sockets.
It's not only consumers who face this problem. UK retailers and distributors often sell electrical devices that were manufactured in Europe and therefore come with a European 2-pin plug. UK law mandates that all two-pin European electrical appliances should be converted to a standard three-pin UK plug before sale or distribution in this country.
The Euronetwork solution
Happily, at Euronetwork, we have the solution. Or rather, a few solutions, depending on customer preferences. Those European purchases don't have to be mothballed in the loft or discarded: provided you have the right European to UK converter plug, you can use them safely at home whether they're electrical hair straighteners, toasters, lamps, kettles or food blenders and other small kitchen devices.
And retailers and distributors don't have to fret about a time-consuming and fiddly conversion from Euro two-pin to UK three-pin plug formats. Our range of Euro to UK converter plugs are easy and quick to use.
Please note: a European to UK converter plug isn't the same as a standard UK two-pin to three-pin adapter plug. The latter is only suitable for devices with a low, 1-amp rating (such as an electric toothbrush or an electric shaver). A toaster or a blender or a hair straightener will have a higher amp rating, so standard adapter plugs are not a safe option.
Types of Euro to UK converter plugs available from Euronetwork
Our ECP (European Converter Plug) comes in 3-amp or 5-amp ratings, and are designed to be easy to fit and use. Simply flip open the hinged lid on the plug's plastic housing, push the device's two-pin plug into the space beneath until it clicks into the electrical connection points and close the lid. Then, for added security, simply screw the lid firmly shut, so that the two-pin plug doesn't accidentally come loose.
Alternatively, customers may prefer to opt for our 3- or 5-amp 'Quickfit' CP1 (Converter Plug 1). This is a little easier to set up: instead of opening a lid, you simply slide the two-pin European plug into the diamond-shaped opening in the converter's casing. As soon as it's firmly in place, secure it against accidentally coming out of place by tightening the screw.
For those in more of a hurry, our Fast Fit 'FCP' option (Fast Converter Plug) is the ideal solution. There are no screws to tighten with this converter: simply slide the device's two-pin plug into the opening in the converter's casing until it clicks into place. To be doubly sure, perform a little pull test to make sure it has clicked firmly into place – and you're ready to go.
Why Euronetwork?
Euronetwork has been supplying converter plugs for more than 15 years and has accumulated expert knowledge on what converters and adapters are compatible with which devices. Our focus is on the retail and trade sectors, and we have the largest supply of stock available anywhere.