What to expect from the new PlayStation Five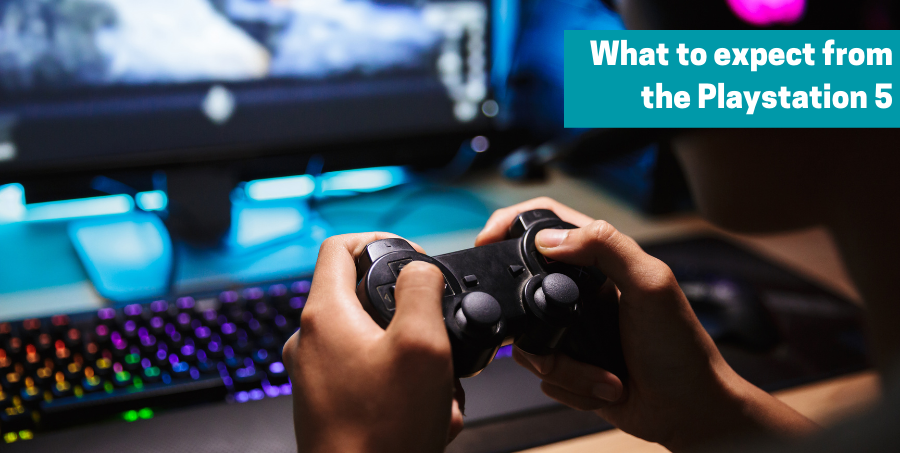 Scheduled for release in late 2020 just in time for the Festive Season, we're still in the dark about some of the secrets Sony is packing into its eagerly-awaited PlayStation 5 console - the first new iteration of the gaming device in seven years. But we do know some things.
Like, for example, the fact that it'll come with a custom solid-state drive (SSD). That will be seen by many developers as a major "leg up" in its own right, allowing assets to be loaded much more rapidly in-game. But gamers are going to love it too, because it promises to deliver massively improved gameplay experience, drastically cutting (or eliminating) annoying game-loading times.
The console's GPU has also been hugely "beefed up", packing a massive ten teraflops of power.
We should spare a moment to salivate over the upcoming hardware-accelerated ray tracing (RT) tech it's going to include. Gaming enthusiasts will know that this sophisticated emerging technology is literally "game-changing". When DICE upgraded Battlefield 5 with RT in November 2018, despite using a suboptimal version of the tech, the effects were regarded as very impressive. It can generate incredible details, like reflections on polished metallic surfaces at 4K resolution. Sony has confirmed that the PS5 will have the technology.
The console's CPU will include a chipset supporting 3D audio, granting players an appreciably more immersive experience, including a greater awareness of where in the surrounding environment enemies are lurking. Also, Sony has confirmed that the new console will support the PlayStation VR headset (it appears probable that the system will feature a new version, in fact).
A significant change will be in the controller, which upgrades the PS4's. Forget DualShock, which has been around for all four of the PlayStation's preceding incarnations. Get ready to embrace the brand new 'DualSense' wireless controller instead.
Bigger and more butch than its predecessor, the design shifts the lightbar from the top of the controller to the centre, just beneath the touchpad, giving a stylish glowing aura around it. The controller features significantly improved haptic feedback that allows players to more authentically "feel" the games, as well as adaptive triggers to give players the physical sensation of the impact of the game's events. There's also an integral motion sensor.
The controller additionally features an integrated speaker and microphone between the analogue sticks, but headphones (or a headset) can be plugged in at the base of the controller so that players can listen to in-game audio or talk with their friends.
Sony confirmed earlier this year that the new console would be backwards-compatible with PS4, but not with PS3. 2 and 1, or with PS Vita and PSP. But that still means that about a hundred of PS4's most popular titles will be playable on the PS5.
In June this year, Sony announced major new game titles for the PS5. They include Marvel's Spider-Man and Miles Morales from Insomniac Games, as well as Blueprint Games' hungrily-anticipated remake of Demon's Souls and Horizon Forbidden West.
All in all, the PS5 appears to be a good deal brawnier, both in terms of size and power, than its predecessor (and it can be placed in both upright and horizontal positions). But in addition to first-party titles, there will be a raft of third-party offerings, too, including Assassin's Creed Valhalla, Hitman III, Pragmata and Resident Evil: Village. Sony has so far showcased over 30 titles for the PS5.
It's as well to be prepared for your new PS5 when it is released later this year. Check out Euronetwork's excellent range of HDMI cables for optimally fast data connections to your new console, as well as our HDMI wall plates, which allow you to route unsightly cables through a decorative false wall, wall partition or cabinet.