Facebook invests in more VR developers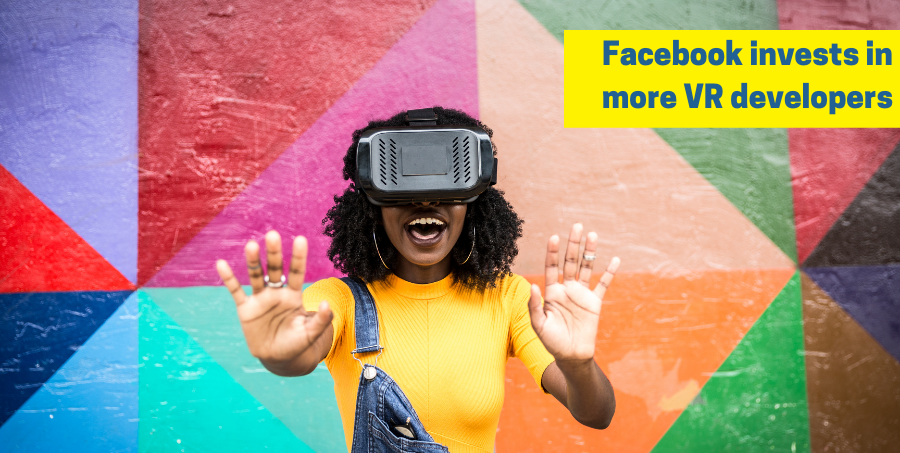 Facebook's Virtual Reality (VR) wing, Oculus Studios, has continued its recent gaming developer acquisition spree by buying up Ready at Dawn Studios. The studio is the talent behind some of the most popular and vivid VR titles on the market today, courtesy of its unique "zero-g" continuous locomotion system and "full-body IK" (inverse kinematics) technology.
This shopping jamboree on the part of Facebook looks like it still has legs, with Ready at Dawn being the latest of several game studio acquisitions that Facebook has invested in over the last year - and it's almost certainly not going to be the last one.
The social media leviathan has acquired several high profile game developers recently, including Sanzaru Games (the developer which brought you the immensely popular VR RPG Asgard's Wrath) back in February this year. In 2019, it bought Beat Games, the talent that created the genre-subverting game Beat Saber.
Ready at Dawn is responsible for one of Oculus' most successful VR offerings, Lone Echo, which is itself the outcome of a close publishing collaboration between the two companies. A full sequel (currently called Lone Echo II) is in the offing but is yet to materialise, despite initially being given a 2019 launch date. Other Lone Echo successes include Echo Arena and Echo Combat.
So, what does this mean for gaming enthusiasts? In his blog announcement of the acquisition, Facebook's AR/VR Content VP, Mike Verdu, gave a few hints:
"With Facebook's latest advancements in VR technology, Ready At Dawn can readily explore a future of rich and immersive original VR content.
"As part of the Oculus Studios team, Ready At Dawn will continue creating memorable, immersive, and innovative VR content for gamers around the world as an independently-operated studio. We're thrilled to welcome them to the family."
At present, the media giant would only confirm that its newly-acquired Ready at Dawn team, which will continue to work as a quasi-independent entity operating from its existing studios in Portland and Irving California, plans to focus exclusively on finalising Lone Echo II for commercial release later this year. Although no details have been released concerning the terms of the acquisition deal, Facebook has been clear that the entire Ready at Dawn team will be coming aboard.
Before its full embrace of VR gaming, Ready at Dawn had excellent form in its console offerings, which included several licensed games in the widely esteemed God of War series.
As part of the growing Oculus Studios colossus, Ready at Dawn can nonetheless assure its followers that it will still make innovative VR content for gamers as an independent developer. Facebook's approach appears to be to encourage the innovation of the agile and inventive smaller developers it has purchased while holding them under a commercial umbrella. That is a fancy way of saying that more cutting-edge, well-funded VR gaming offerings are coming our way pretty soon.
While the days of wireless VR headsets are heading towards us, they're unlikely to arrive until there are significant improvements in onboard processing, battery power and more sophisticated wireless transmission technologies. We aren't there yet, which means that for the foreseeable future, flagship VR headsets like the Oculus Rift will remain tethered. And that's no bad thing: wired VR headsets will give you stunning screen resolutions, faster refresh rates, lower latency and far richer in-game detail.
EuroNetwork supplies an extensive range of the necessary USB, Active USB, HDMI and DisplayPort cables and switches for VR gaming. Cables of 5M are ideal for headsets, granting you plenty of room to move about when you need to. All Euronetwork's attractively-priced, high-quality cables are thoroughly tested before dispatch, so there'll be no disappointment when they arrive on your doormat.