Keep your digital transformation moving forwards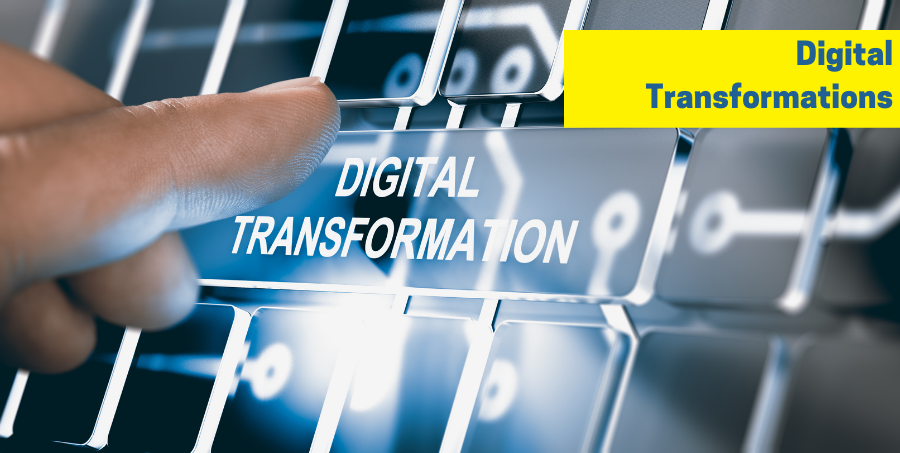 There is a famous adage of unproven origin that holds that "necessity is the mother of invention." And there are good reasons for keeping this phrase in mind as we try to move through the crisis occasioned by the COVID-19 pandemic.
In common with many other human projects, the virus has undoubtedly made the path to digital transformation considerably more challenging for many businesses and organisations. Yet, in July, a group of 12 intrepid information tech thought-leaders from across the UK came together in a roundtable discussion (digital, of course, due to social distancing requirements).
The twelve Chief Information Officers met for a video conference roundtable organised by CIO Magazine and sponsored by US data centre company Equinix and Australian telecoms firm Telstra.
This is what they came up with when they put their minds to the task of managing change during a time of unprecedented disruption.
Slowing down isn't an option
As one of the CIOs observed, there are many critical endeavours for which slowing down in the face of the pandemic was never a viable option, especially on a long-term basis. These include hospitals, schools and transport networks. And yet the epidemic has brought into focus their digital limitations, and with it has re-prioritised them to the top of the list for senior leadership to tackle.
As lockdowns begin to ease, one of the participants (Michael Winterson, MD of Equinix) emphasised the need to keep an eye on the long term as well as on the immediately urgent during times of crisis. He said: "There is this strange situation where even when everything is moving quickly there has to be a north star, even if that vision changes."
The north star analogy prompted discussion of how organisations can maintain an overarching sense of purpose and direction amid a crisis. Even one which relocated many employees to their homes, working remotely while trying to combat the effects of social isolation. The key elements for sustaining that included flexibility and sustainability. CIOs are called upon to play a critical role in such testing times, presiding over the IT policy, technology, processes and technical skills needed to facilitate the continuation of relations with customers as well as bringing novel solutions to hitherto unknown new problems.
Rethinking change management
One of the significant impacts of the COVID virus has been its somewhat traumatic efficacy in dismantling entrenched habits in more cautiously-inclined organisational cultures, as well as many conventional barriers to change management. Digital leaders suddenly found themselves free to forge ahead with cloud management projects, new collaboration software initiatives and daringly enterprising new data projects.
The effect has been, in many instances, a welcome streamlining of project timelines, as IT teams have shown themselves capable of rising to the challenges of the crisis and delivering projects at hitherto unseen speeds. Other employees have similarly discovered new adaptability within themselves, deftly developing new (and often faster) ways of working.
And yet, the assembled CIOs also thought that a wholly iconoclastic approach to tradition might be misplaced. They valued at least a partial return to a more measured approach to rolling out digital transformation initiatives, while simultaneously maintaining some of the momentum the crisis had mobilised and sustaining a sense of organisational purpose.
Some key building blocks for ongoing digital transformation
Video conferencing software and audio-visual technology more broadly have proven critical for the survival and continuation of many businesses and organisations during the coronavirus crisis.
And many of these solutions are only as good as the hardware connections that enable them. Much of this technology is reliant on high-speed, glitch-free data transfer- and high-quality HDMI leads are the primary physical conduit through which this crucial data travels. Euronetwork stocks a generous range of 4K and standard HDMI cables that ensure smoothly functioning digital roundtables and video-conferences when physical attendance is impossible.
More and more businesses and employees will be focusing on enabling remote working and video conference facilities in the aftermath of this pandemic, which has shown that these technologies are crucial when physical meetings aren't possible.
But the audio-visual technology required for this is accompanied by a large number of cables. To prevent them from becoming an eyesore in a professional environment, wall plates are an excellent means of concealment. With the range of high-quality wall-plates available from Euronetwork, there's no need for unsightly cables to be seen dangling down a wall beneath a plasma screen or snaking across carpets near the skirting boards. They can be routed invisibly through walls, false walls and cabinets instead, terminating in one of Euronetwork's attractive and stylish wall plates.