Scotland's space tech sector skyrockets with landing of Celestia UK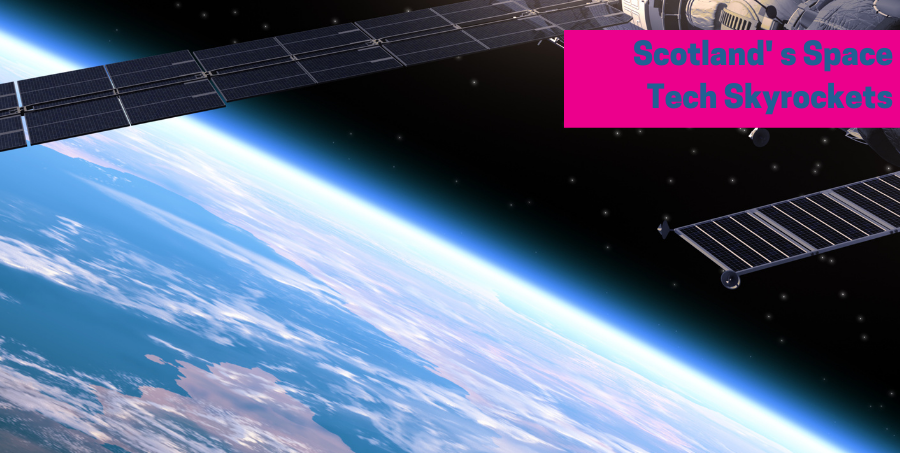 Celestia Technologies Group UK Ltd (Celestia UK), an international technology business specialising in the development of cutting-edge phased-array, multi-beam scanning tech for satellite-tracking antenna systems, has confirmed that it will set up its permanent base in Scotland's capital, Edinburgh.
The decision followed a successful five-month residency at 'GRID', the Edinburgh-based Heriot-Watt University's Global Research, Innovation and Discovery facility, and a £2.5m research and development grant from Scottish Enterprise, the Scottish national economic development body.
Celestia UK is the British subsidiary of Celestia Technologies Group, which is headquartered in the Netherlands. It now plans to settle initially at Heriot-Watt's world-renowned Research Park while it identifies a permanent location in Scotland – bringing 18 new high-tech engineering jobs with it.
The company is embarking on an innovative project to advance a fully electronic, flat-panel scanning antenna that can be used in satellite-directed aircraft Wi-Fi applications. The new jobs will be in the fields of Antenna Technologies, Software Defined Radio, Radio Frequency Engineering and System Design.
The company says that a crucial factor in attracting it to Scotland was the country's outstanding, and rapidly expanding, space sector. This fast-flourishing sector is on course to reach a net value of £4bn to the Scottish economy by 2030. The number of space industry firms setting up premises in Scotland has surged from 104 in 2016 to 132 in 2019, largely drawn by the country's strong reputation for high-calibre work in the field.
According to the UK Space Agency, 18% of all jobs in the British space industry sector are currently located in Scotland.
The chairman of Celestia Technologies Group, José Alonso, said that Celestia UK had chosen to locate in Scotland because of the country's thriving space sector, which he said was noted for its high degree of skill, R&D and investment.
The company had found GRID's enterprise team "hugely supportive from day one", Alonso continued, and had helped it to strengthen collaborative relationships with Heriot-Watt University and local businesses.
Celestia UK had, with GRID's support, established a significant presence in the Research Park, he said, working alongside other prestigious companies that had been successfully operating there for some time.
He added: "To fuel our growth, we're able to build a team from a wealth of talent on the doorstep at Heriot-Watt and other universities, as well as from professionals within the Scottish space industry who value the location, facilities and beautiful environment of the Research Park."
The next phase of the company's development will be the creation of a new lab and new assembly facilities. The Research Park, one of the largest science parks in the world, will also give the dynamic young tech start-up a generous base to deliver state-of-the-art innovations in satellite-on-the-move user terminals and gateway systems.
Heriot-Watt University's head of commercialisation Paul Devlin said: "We've been delighted to welcome Celestia UK to the University and help in the company's expansion. With Heriot-Watt's expertise in delivering commercial, strategic and innovation support, we look forward to future collaborations and helping companies grow into exciting, profitable, world-class businesses.
"Celestia UK is a hugely innovative technology business and a natural fit for the Research Park."