As 'air bridges' open up, what holiday essentials do you still need?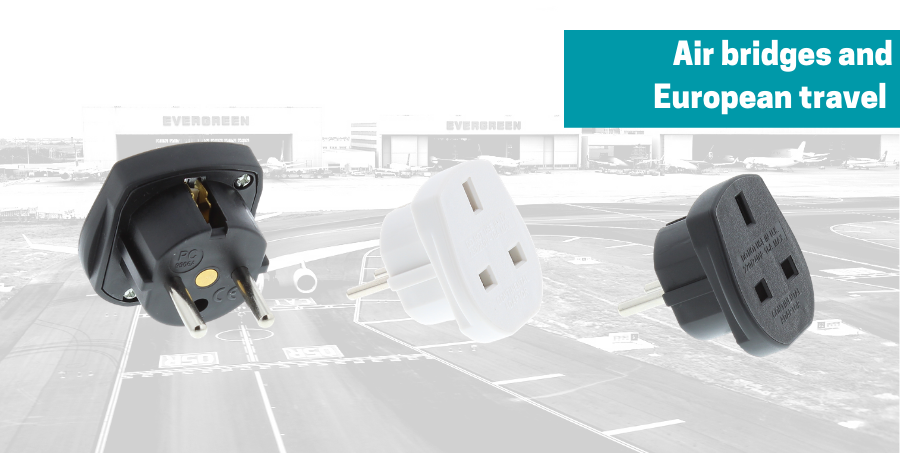 After months of lockdown following the COVID-19 pandemic, the government announced on 10th July that travel restrictions to a sizeable list of countries for people resident in England would be lifted (Scotland, Wales and Northern Ireland have their own overseas travel arrangements). In effect, for approved countries with relatively low rates of infection, 'air bridges' now exist between them and the UK, providing quarantine-free travel.
The 'list' is difficult to define as it isn't static – some countries are added, while others are removed depending on risk estimates regarding the incidence of COVID-19 infections. The opening list included over 70 destinations, putting foreign holidays and business trips alike back on the agenda for millions of Brits.
In mid-August the Bahamas, Belgium and Spain were removed from the list because test results indicated that coronavirus cases were on the rise again there.
Since then, countries such as France, Croatia, Austria, Trinidad and Tobago have also been removed, with returning holidaymakers required to self-quarantine for 14 days. Meanwhile Portugal, Brunei and Malaysia have been added to the travel corridor.
Outbound quarantine restrictions also do not apply, for the most part, in the travel destination countries, by mutual agreement. Some countries on the list have taken a more cautious approach, however, and will require quarantine upon arrival (New Zealand is one such country).
As the list is subject to revision, the British government's advice to prospective travels abroad is this: "Travellers should always check the latest FCO travel advice. Travel advice includes information on any health measures in place for visitors to the country or territory. These can include a requirement to self-isolate, quarantine, or undergo testing for coronavirus, or even restrictions on entry."
However, given that many Brits are likely to celebrate the easing of lockdown with a trip abroad, what tech should they consider taking with them?
If you're taking a break in sunnier climes, no one wants the headache of finding that they can't charge their smartphones or laptops, or even use their electrical razor because their UK plugs won't fit, or they're worried about UK-European voltage and current differences.
However, if you're canny enough to remember to pack a few adapters before you set off, you will also need to make sure that you've chosen the right type. For anyone heading for Europe, where mains power voltages are much lower than in the UK, you're going to need to ensure that you've chosen the UK to European converter adapters. This isn't simply to do with making sure that you can insert your standard UK three-pin plug into a European two-pin mains socket. It's to ensure that your devices work properly once they're 'plugged in'.
Because the voltage and current in most European countries are lower than the standard UK mains power, UK European converter adapters are a must to ensure that your devices are properly protected and can operate smoothly without damage or fault. Essentially, your devices, bought for usage in the UK, must have their voltage and current requirements converted for European usage.
The good news is that the UK to European converter adapters available from EuroNetwork are well-made, fully tested, safe and inexpensive, so you won't need to break the bank to carry a few spares with you (especially useful if you're bringing your gadget-hungry children along with you).