What is Twitch Studio? Getting Started with Live Broadcasting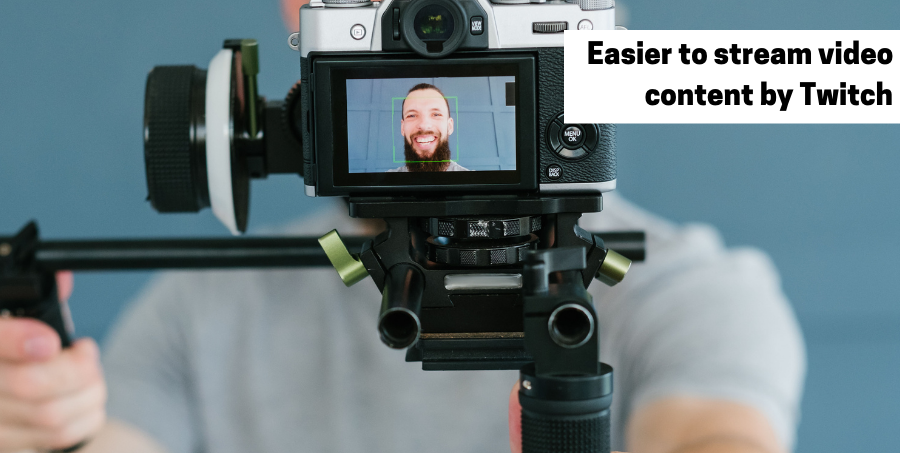 Until recently, if you wanted to have a pop at live streaming your own video content, you would need to use ingenious but hard-to-learn Open Broadcaster Software (OBS). OBS, being open source software for video recording and live streaming, has the advantage of being free of charge – but it comes with a drawback: setting it up is more than a little intimidating.
Since November 2019, however, novices to the video live streaming scene have a new and far simpler-to-use option, courtesy of Twitch, a world-renowned video platform for gaming enthusiasts, who throng to it every month (over 100 million of them) to broadcast, view and discuss video games.
Here's our quick guide to getting started with the software that can get you launched as a video broadcaster: Twitch Studio.
Easy but professional
The app was designed by the Twitch team with the express purpose of making it easy for newcomers to get started with live video broadcasting. There's a refreshingly fast set-up process and a raft of other tools to help your stream appear and sound seriously professional, even when you come to the live stream space with zero previous experience in the art of video making.
Twitch Studio can automatically detect your microphone and your webcam, and it can identify your monitor's resolution. It will even find the bitrate you're using, before letting you select from an attractive catalogue of beginner layouts and overlays so that you can put your personal stamp on how your stream will look.
It doesn't stop there. Once you're actually streaming, Twitch Studio allows you to interact with your online viewers and community with inbuilt alerts (such as followers and subscribers), integrated chat (which you can view alongside your live stream), and an activity feed.
These six steps are all it takes to get started:
Step One is to download the Twitch Studio app onto your Windows 10 PC or Mac and install it. If you're new to Twitch.tv, you'll need to register for a free account and select a password. Sign into your account, download the app, and simply click 'Get Started'.
Step Two is to select your default microphone. Don't worry if you're wearing a mic attached to a headset – Twitch Studio will automatically find it and set it as the default (you can always change it later).
Step Three is to select your webcam. This is as automatic as the microphone detection, but you'll be able to add personalisations and colour filters from an inbuilt palette.
Step Four brings you to the stream layout selection. This has four components to select: your choice of main layout, your chat box appearance, a 'Be Right Back' screen, and a range of widgets that you might want to have. You'll also have the option of creating your own personalised layout (the size recommended is 1920 x 1080 pixels).
Step Five brings you to the stream quality settings. Even if you're baffled by these, don't fret: the app will automatically optimise every last one. After automatic optimisation, you can adjust the results simply by clicking the 'Tweak Settings' button. This lets you personally adjust the stream resolution, bitrate, frames per second and more. If you don't like the results of your customisation efforts, just rerun the optimisation test, and then click 'Continue to App'. The screen you're now looking at is your main dashboard. Again, all the dashboard features can be customised, including the title of your stream, the layouts and the chat settings.
Step Six? Click 'Start Stream' … and you're off!
That's not really the end. You can continue to adjust your customisations even while your stream is up and running – but for now, you are in position and ready to start broadcasting.

Happy streaming!