Setting up a cash-free business? Tips for going virtual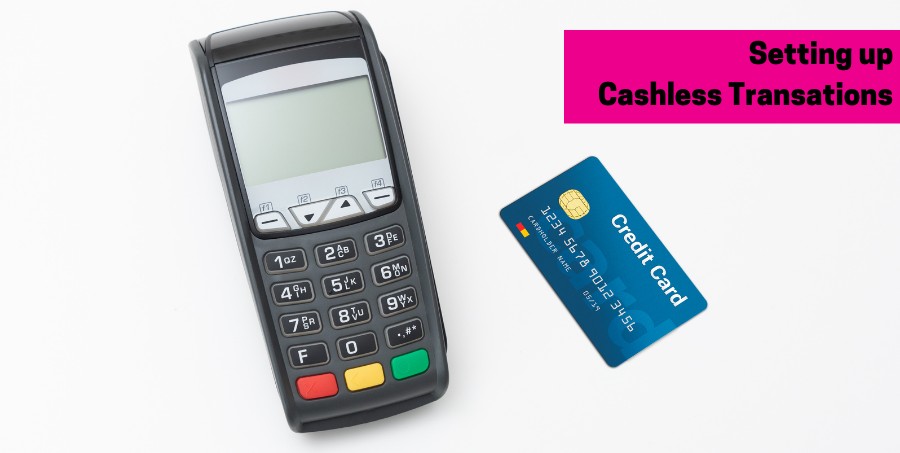 The coronavirus pandemic has had far-reaching consequences, not the least of which was the near toppling of cash from its conventional status as king of transactions. Cashless transactions have undoubtedly accelerated at a frenetic pace, as efforts to contain the spread of the virus included fears that coins and notes could be common avenues of contagion.
Whatever the pros and cons of a big step towards an entirely cashless society, it's undoubtedly true that many fledgling businesses are following the trend against physical currency. Happily, for those wishing to adopt this model, there's a veritable surfeit of payment processing products and services out there to help simplify the process.
In praise of card readers and virtual terminals
To keep abreast of the rising numbers of customers wishing to pay with a card instead of cash, either by phone or via the internet (for example, on an e-commerce site), small business owners would do well to invest in a card reader or a virtual terminal.
Many businesses consider the ability to take card payments to be of paramount importance to their viability. In-person customers can pay by card for physical point of sale (PoS) transactions via an app on your smartphone, which is linked to a card reader.
The card reader itself doesn't need Wi-Fi to function. It literally reads a customer's credit or debit card information (after the customer has swiped the card or tapped in a PIN). It then bundles it up and sends it via Bluetooth to the PoS app, which does need a reliable internet connection. Its job is to pass that information on to the merchant acquirer.
You might prefer to use a desktop card machine. Of the four on offer from Ingenico, for example, one (the Desk/5000) requires Wi-Fi connectivity only, while three can also transfer data via GPRS, mobile networks, Bluetooth and phone lines. All the offerings can transfer data via the most reliable method of all, the Ethernet cable.
A virtual terminal is an especially clever piece of hardware that allows you to process a transaction whether or not the customer is physically present – well worth the investment. Let's explore contactless payments further next.
Going contactless
With or without COVID-19, physical cash isn't an especially hygienic means of payment. To slash the risk of germ transmission, contactless payments are unquestionably best.
The drawback of physical card terminals is that they end up being as dirty as the cash and, unfortunately, the hands of the multiple people who use them. No matter how scrupulous you are in sanitising PIN pads, they're inevitably going to get loaded with unpleasant microorganisms pretty quickly afterwards.
However, you can evade this entirely via the ingenious near-field communication (NFC) tech packed inside contactless payment methods, which entirely dispenses with the need for physical handling. And contactless cards, don't forget, are ubiquitous today. Just about everyone with a bank account owns one.
Make use of digital wallets on smartphones
The massive uptake of smartphones has led to another NFC-powered payment transaction innovation: the digital wallet. If you're already set up for contactless card payments, then you'll almost certainly be able to extend that facility to include smartphone digital wallets (most of your customers will be smartphone users). Popular digital wallets include Google Pay, Samsung Pay and Apple Pay.
Capitalise on e-commerce
Whether you're selling physical products or services, getting yourself an e-commerce website is a tried-and-tested way of boosting your business. Look out for the numerous website-building services available online so that you don't have to take a crash course in web design. You need to ensure, though, that any package you select includes payment options for your online customers. Happily, many site-building tools available online include this facility integrally, and even come with options to scale your business upwards if demand for your offerings grows.
The advantages of online payment links
If you're vending tangible products via your e-commerce business, don't underestimate the value of having easy-to-use (and identify) payment buttons on your site.
These are essentially payment links disguised as buttons or boxes that kick into action when a customer taps or clicks on them. Check that the website builder you're considering includes this option.
Grasp the social media nettle
Big social media giants such as Facebook and Google offer excellent online trade options via their product and services listings. Google Shopping, especially, is well worth familiarising yourself with if you're running a small business, as it's designed to help entrepreneurs like you to get their products listed more efficiently.
If you've opted for the most reliable internet data transfer medium of all, the Ethernet cable, why not check out the range on offer from Britain's largest producer and vendor of fully safety- and functionality-tested cables, EuroNetwork?