Approved distributor of SPEEDYRJ45 connector range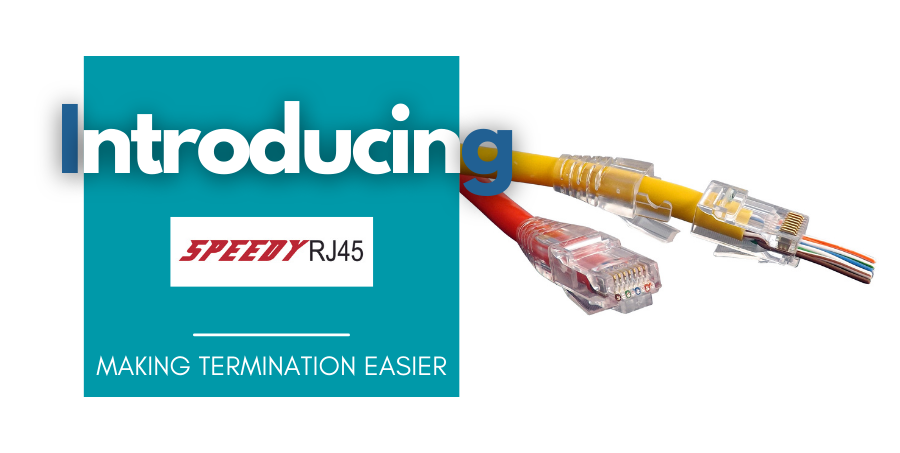 June 2022 – EuroNetwork ltd, leading UK Network Cabling supplier, has announced that they are excited to be the latest approved distributor of SPEEDYRJ45 connector range. The announcement confirms the availability of a new range of RJ connectors, boots and tools with immediate effect.
The SPEEDY RJ45 range makes terminations easier and simpler. Designed to simplify twisted-pair terminations by allowing the wire pairs to be easily inserted through the plug and pass-through out of the front, the wiring order is checked, and then the crimp tool crimps and trims the excess cores. The inner core "twist" is maintained more easily by the pass-through design enabling a better performing crimp and resulting in less waste of time and/or materials.
• Fast and high-performing terminations
• Easy to wire correctly
• Simple to maintain twist
John Nagle, Euronetwork Sales Director comments "Providing a connector range, complete with connectors, boots and tools that is simplified and easier to terminate whilst on site is key to our customers. The range offers our customers a simple way to save money, time is money, not only are they quicker to terminate but also maintain the quality with the ease of termination, all whilst being on site."
The fast and easy solution SPEEDY RJ45 is available for RJ11, RJ12, CAT5E, CAT6 and CAT6A, in shielded and unshielded versions. The range is completed with transparent boots and crimp tools. For more details, browse the products online or speak to our sales team on 01908 371909 or email sales@euronetwork.co.uk.