What are Premium Certified HDMI cables?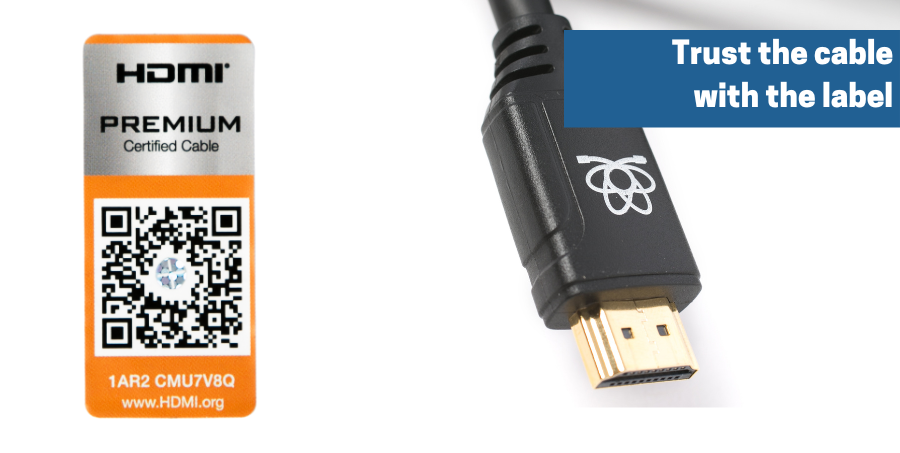 Premium Certified HDMI cables are a specific category of HDMI cables that have been tested and certified by the HDMI Licensing Administrator, Inc. (HDMI LA) to meet certain performance and reliability standards. These cables are designed to ensure a high-quality and consistent audio and video signal transmission between HDMI-enabled devices, such as TVs, monitors, Blu-ray players, gaming consoles, and computers.
The Premium Certified HDMI cable program was introduced to address the growing demand for higher resolutions, faster refresh rates, and more advanced features in HDMI technology. These cables are typically labeled as "Premium Certified" or display the Premium HDMI Certification label, which signifies that they have undergone rigorous testing and meet or exceed the following specifications:
1. High Bandwidth: Premium Certified HDMI cables are capable of transmitting high-bandwidth signals, making them suitable for 4K UHD (Ultra High Definition) and even 8K video resolutions. They support faster refresh rates and deep color depths.
2. HDR (High Dynamic Range) Support: These cables are designed to support HDR content, which provides improved contrast, color, and brightness in video playback.
3. Enhanced Audio: Premium Certified HDMI cables support advanced audio formats like Dolby Atmos and DTS:X, ensuring high-quality audio transmission.
4. Extended Color Spaces: They can transmit a wide range of color spaces, such as BT.2020, which is important for achieving accurate and vibrant colors in 4K and 8K content.
5. Ethernet Channel: These cables often include an Ethernet channel that allows for networking capabilities through the HDMI connection.
6. Robust Construction: Premium Certified HDMI cables are built with high-quality materials and connectors to ensure durability and a reliable connection.
It's important to note that while Premium Certified HDMI cables provide assurance of high-quality performance, they are not necessarily more expensive than non-certified cables. In some cases, you may find affordable Premium Certified cables that deliver excellent performance.
When shopping for HDMI cables, especially for demanding applications like 4K or 8K video, it's a good idea to look for the Premium HDMI Certification label or check the manufacturer's specifications to ensure that the cable meets your specific needs. Using certified cables can help you avoid signal degradation, artifacts, or compatibility issues that may occur with lower-quality cables, particularly when dealing with high-resolution and high-speed HDMI connections.