Creating your perfect streaming setup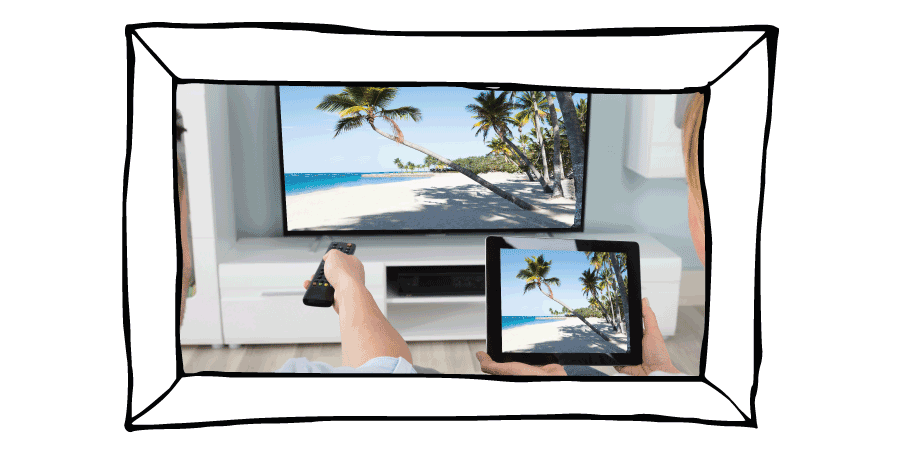 Having the best levels of entertainment available in your home is a great way to enjoy new content, relive old classics and spend time with friends and family.
But if you're watching a film or television show, or enjoying your favourite album, and there's a technical issue, that's going to severely hamper your enjoyment and ability to sit back and relax.
Alternatively, if you're a gamer and love to play online, having the right gear in place is a must.
This is why having a strong streaming setup is a must. This way, you can enjoy high-quality content without disruptions from inferior technology, connections or cables.
At Euronetwork, we specialise in the delivery of exceptional AV wall plates, AV modules, cables and more – all with the aim of allowing end users to enjoy audio and visual content in the highest quality.
So we've put together a handy guide to help you get to grips with what you need to ensure the perfect streaming setup is created.
Getting your streaming setup right
If you're keen to connect online rental services such as Netflix and Amazon Fire to televisions and other visual devices, then having the right cables in place is key. This will allow you to stream content straight from a laptop or tablet onto a larger screen and enjoy this content in higher definition and quality.
HDMI leads are a great way to connect devices together and deliver great content in high definition. HDMI is a common feature on today's laptops, PCs and tablets, as well as digital televisions, DVD players and gaming devices.
We stock HDMI cables of different lengths and styles to meet our customers' needs. We offer cables with 4K2K active boosted signal, as well as HDMI swivel leads that can support high speed streaming with Ethernet.
HDMI panel mount cables are also a strong option when looking to stream to panel mounted screens from tablets and laptops, allowing you to enjoy your content in the way you wish.
We stock a wide range of audio and visual cables at Euronetwork, so be sure to take a look and find the right option for your streaming needs.
Great Gaming
Any gamers out there will know the importance not only of having great tech at their disposal, but also how important it is to have a strong connection to enjoy gaming at the highest quality.
An HDMI cables and USB cables are a given when it comes to connecting gaming devices and visual screens.
DisplayPort Panel Mount Cables are another great option to connect virtual reality headsets, monitors and other equipment into an AV sender.
If you're having difficulty with connecting leads or cables, you can get hold of AV adapters and couplers at Euronetwork. Our range will offer you new levels of flexibility and allow you to stream in style.
If you're looking for great cables to support streaming in your home, you can find what you need at Euronetwork. Alternatively, if you're a store looking to cater to the needs of customers by stocking exceptional cables and connectors, you can buy products in bulk from Euronetwork. You can also set up an account with us today.