Welcome to the new look Euronetwork website!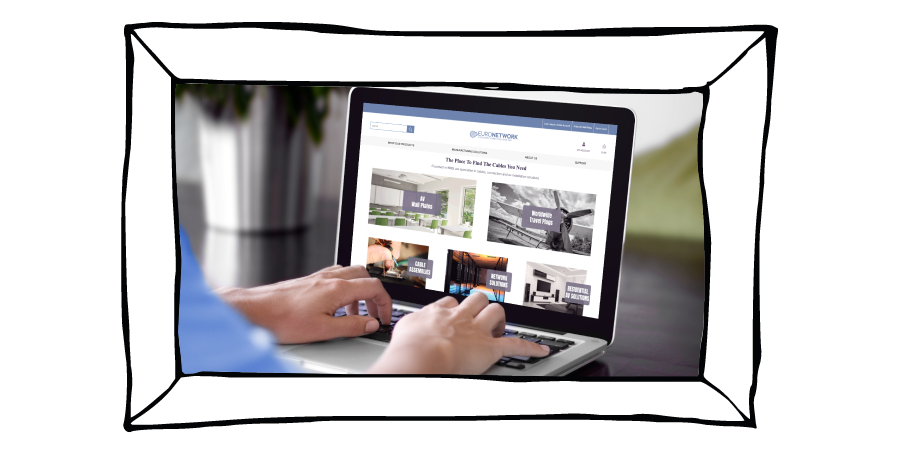 We are proud to present our newly redesigned and rebranded website: www.euronetwork.co.uk
You may have instantly notice changes to the layout, design, menus and navigation. Our refreshing new look, including new branding, was implemented to improve user experience and create a responsive design, making it easier to browse and order on the device of choice- be it computer, tablet or mobile device.
After listening to customer and employee feedback, EuroNetwork made the improvements to give their customers a better understanding of the products and services on offer and to make it easier for them to find what they are looking for.
"We are extremely excited to launch our new site" said EuroNetwork Operations Director Ann Nagle. "Our redesigned website, with improved layout, navigation and responsive design, gives our customers a better understanding of what we can offer, order online and easily contact us for assistance. It is a better experience for our customers."
Improved Experience
We have introduced handy navigational blocks on the homepage to help visitors quickly jump to the part of our site they need, and our new navigation bar assists users to browse our site.
To navigate our 'shop', customers can easily find what they are looking for by hovering over 'Shop Our Products' at the top of each page. With our new category structure, it is simple to browse through our full range.
With improved navigation of our site and products, whether you need wall plates, euro modules, converter plugs, cables or something else, it will be much easier to find.
Manufacturing Solutions
Having identified that many of our customers were not aware that we are a manufacturer, we introduced the manufacturing solutions area to website. With over 25 years of manufacturing experience, this area showcases our manufacturing capabilities, including information about cable assemblies, cable and wire harnesses, panel wiring and custom telecommunication cables.
Our website now provides a better insight into the extensive range of products and services we can offer, allowing customers to easily qualify us as a supplier.
Working with Trade customers
We are proud to work with our trade accounts; we have a highly experienced dedicated sales team, ready to help with your enquiries. We offer trade customers the opportunity to open a trade account with Euronetwork and stock up on our products in bulk.
We hope you like the new look as much as we do... the best option is that you discover it by yourself. Enjoy your visit on euronetwork.co.uk!
Your Euronetwork Team

Got a question for the Euronetwork team? Get in touch on +44 (0)1908 371909 or drop us an email on sales@euronetwork.co.uk