4K Aspects of HDMI Cables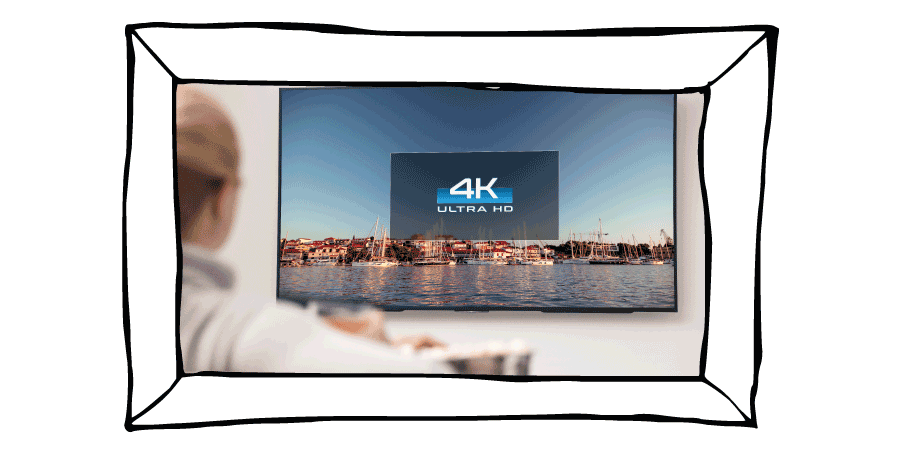 The rapid rate at which television technology has evolved has allowed us to watch things on persistently improving resolutions. Recent developments have yet again evolved television to give us 4K Technology, which bypasses 1080P resolution to provide us with clearer, sharper images.
Importance of 4K Technologies with respect to its Counterparts
Your average 1080P HD TV allows for a resolution of only 1920 x 1080 pixels, on the contrary, 4K Ultra HD technologies consist of 3840 x 2160 pixels. This essentially means that 4K contains more than eight million pixels, four times more than that of the two million that 1080P technology contains. This resolution allows images to be more outlined and life-like, bringing clarity to what you watch.
The importance of 4K technologies is further highlighted by the fact that it is the most advanced television technology that is currently accessible in the market. Since 8K technologies are much more expensive, requiring a TV of over 65 inches and with a lack of mainstream content available for it, 4K is the best you can get.
Disadvantages of Streaming without 4K HDMI Cables
In order to maximise the quality of the image displayed it is important to upgrade all components in the video linkage to 4K supportive entities, including. A 4K HDMI cables are essential because any other cable would simply not have the bandwidth to carry a 4K video signal. Streaming services like Hulu and Netflix have already made 4K content available, and cable providers are more likely to move to 4K than not. In order to enjoy streaming services with the best picture quality and resolution, it is essential for one to upgrade to 4K, an upgrade which requires HDMI cables for 4K.
Types of 4K HDMI Cables
4K HDMI Cable Version 1.4 was the first cable to support 4K. Nowadays more advanced HDMI cables have come forth; Version 2.0 being released in 2013 followed by Version 2.0a and Version 2.0b of HDMI Cables. The latest HDMI 4K Cable is the HDMI 2.1 Cable, which enhances HDMI 4K resolution even further. Hence, the recommended HDMI Cable 4K is Version 2.1.
Benefits of 4K
Since it allows for more pixels to be displayed 4K makes images more crisp, detailed and much more realistic. Simultaneously it allows for viewers to sit twice as close to a 4K TV as they could to an average HD TV, since sitting close maximises the quality of the experience. Having faster refresh rates, usually 120Hz in comparison to average TVs allow for a decrease in motion blur. Alongside enhancing 3D experience 4K technology not only renders colours more subtly it also allows for scaling down to a 2K resolution if required.
Finally!
In conclusion, as Television technology evolves, 4K Technology will become more common; hence, it is essential to evolve with the technology and not after it. There are already brands springing up that only manufacture and sell 4K Televisions, for instance, Loewe in Europe. 4K's future prospects make it a revolutionising technology.