The leap to HDMI 2.1 for AV - What is HDMI2.1?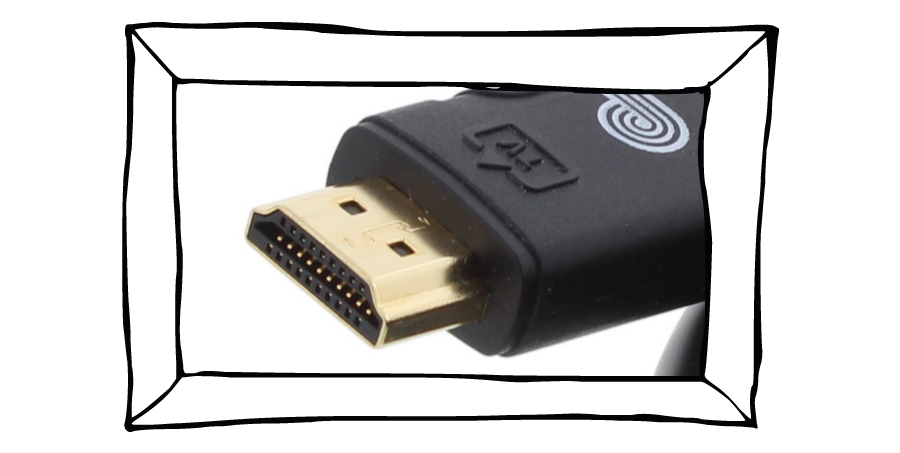 In this post, we explain everything you need to know about the latest HDMI specification; HDMI 2.1. After explaining exactly what HDMI 2.1 does, we review its main features and take a look at the latest HDMI news from around the world.
What does HDMI 2.1 do?
You may have already heard about HDMI 2.1 Providing support for mega resolutions of up to 10k, along with having a new cable, this latest update of the HDMI specification brings a huge range of new features, and best of all, better bandwidth of up to 48Gbps.
This new specification of HDMI supports increased video resolutions and refresh rates which include 4K120 and 8K60, and it also supports resolutions of up to 10k and dynamic HDR formats. It is being hailed as the Ultra-High-Speed HDMI cable, featuring a low electro-magnetic interference to help lessen any impact of nearby wireless devices.
What About the Cable?
The cable can be utilized with the existing base of HDMI devices on the market, and it has backward compatibility. What this essentially means to you, is that it is easily compatible with legacy HDMI devices. You will eventually need to buy an HDMI 2.1 cable, but not right now. Once the relevant hardware is released into the mainstream market, then there will be a real need to buy the latest HDMI cable. If you want press ahead any buy an HDMI 2.1 cable, make sure it has been compliance tested.
HDMI 2.1 – specifications and features
In this section, we dig into the top three HDMI 2.1 features and specifications!
#1 Better Refresh Rates and Higher Resolutions
Higher video resolutions support both 4K120Hz and 8K60Hz. Impressive resolutions of up to 10k will also be supported with HDMI 2.1. This support for 8K content with 60FPS is the main headliner with the new HDMI 2.1 specification, along with the support of variable refresh rates as well.
For gamers, home cinema lovers, and early VR adopters, the improved refresh rates are welcome news as the ensure smooth and seamless motions and transitions.
VRR – Variable Refresh Rate: This reduces, and in some cases, eradicates stutter, lag, and frame tearing in order to deliver a more fluid and more distinctive quality of gaming.
QFT - Quick Frame Transport: For a better quality of gameplay, this reduces latency for a much smoother experience with real-time interactive VR and no-lag gaming.
QMS - Quick Media Switching: This feature is highly beneficial for those who watch videos or movies and eradicates the delay, which can often lead to a blank screen before content gets displayed.
#2 Dynamic HDR
HDR utilization is on the rise; this particular feature is huge news! What this means is that the contrast, brightness, detail, depth, and wider color gamut valued can be transmitted to your television on a highly nuanced basis.
Dynamic HDR allows the associated HDR metadata to be applied on a scene-by-scene or potentially, frame-by-frame basis.
#3 Enhanced Audio Return Channel (eARC)
HDMI 2.1 will improve the quality of your audio if you have an AV radio, soundbar, or other audio-specific equipment. However, the only drawback to this is that you might need to upgrade your audio equipment in order to realize some of these benefits. ARC is standard for most Audio Return Channels, and most of the legacy HDMI cables will already have this; essentially, it is what allows the audio to be transmitted in both directions. It also means that a standard display device can send audio directly to a soundbar and bypass its own speakers.
eARC is essentially an update that increases the bandwidth by a significant amount. It also frees users from any limitations imposed by legacy Dolby Digital, DTS Audio, or two-channel PCM. WITH eARC, the reverse channel has an increased capacity to support DTS HD, DTS:X, True HD, Dolby Atmos, and other object-based audio at elevated bandwidths.
HDMI 2.1 FAQS
Q. What are the supported frame rates and resolutions?
A. Here is a list of the HDMI 2.1 supported resolutions and frame rates.
| | |
| --- | --- |
| • 4K50/60 | • 8K50/60 |
| • 4K100/120 | • 8K100/120 |
| • 5K50/60 | • 10K50/60 |
| • 5K100/120 | • 10K100/120 |
Q. Can the HDMI 2.1 features be delivered by an existing HDMI cable?
A. If you use an existing HDMI cable, you will only benefit from a limited number of features. Buying a new HDMI 2.1 cable is the ultimate way to connect an HDMI 2.1 enabled device and get access to all of the latest features from this specification.
Q: Has the HDMI 2.1 Cable got an Ethernet channel?
A: Yes. The ultra-high-speed HDMI cable supports the HDMI Ethernet Channel.
Q: What type of connectors does the HDMI 2.1 Cable use?
A: It is compatible with Types A, C, and D HDMI connectors.
Q: Will the new HDMI Cable work with existing HDMI devices?
A: Yes. Because it is backward compatible, it can be utilized with existing HDMI devices.
In Summary
While HDMI 2.1 is not yet built-in to all devices, most of the major manufacturers have now started to produce their own HDMI 2.1 compatible products. If you watch movies at home or you are an avid gamer, then this is something you will need and get many hours of enjoyment from. It is the highest grade of HDMI and offers outstanding quality and clarity at all times.