If you're looking to have AV installed for the first time, here's everything you need to know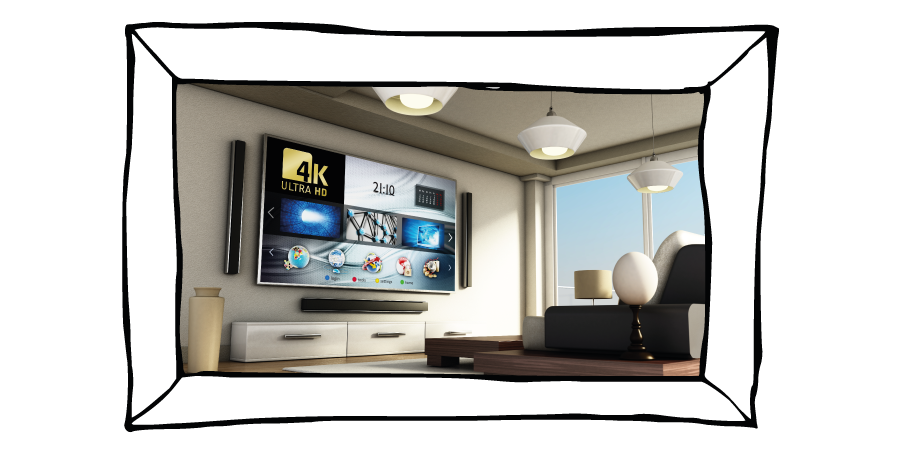 There is a wide range of different aspects that you will have to focus on when it comes to getting AV installed. Because it is such a wide and varied topic, we are just going to cover the most important aspects for you in order to make it easier for you to get the right set-up for your needs.
Know your media device
The world has moved on from VHS players, DVD players and even Blu-ray players. In the modern world, streaming is one of the most popular methods of viewing media and looks likely to be the dominant platform going into the new decade. This means that knowing which media device you are using to watch or listen to your media is vitally important. The reason behind this is that it will impact just exactly what you need in order to set up your AV system. For example, a smart TV will often allow streaming services to be used directly through it. This means that there are fewer steps between your TV and your sound output. This will instantly lower the number of cables you need and the potential number of AV wall plates. Make sure that you are fully aware of what you use to consume your media before you take any other steps.
Which cables will you need?
Even if you just use a smart TV, you will still need some cables. The type of cables that you need will depend on two things: the sockets that your TV has available and the sockets that your AV system requires. You will have to ensure that you have the right cables to set up your system. If you do not do this, then you could be left with an AV system that cannot be used. It is also important to make sure that you have the best-quality cables possible. This will ensure that there is less chance of there being issues over time, and it will give you the best experience possible.
Think about AV wall plates
Whether you are using a home AV system or setting up a live music venue, wall plates are extremely useful. They make it easy to keep all of your cabling tidy, by hiding them in the walls. As long as you have worked out what your requirements are beforehand, you will be able to find a wall plate that serves your needs. This will then allow you to set up your AV system without having to worry about tripping on wires that go along the floor. A wall plate also makes it much easier to get the specific outlets you require. If you want a network connection in order to give your devices a faster internet speed, or to connect them to a local network, then you can include this on your wall plate. If you do not want this, then you can just focus on the outlets you require. It makes the whole process a much simpler one.