What big changes can we expect to see in the technology industry in 2020?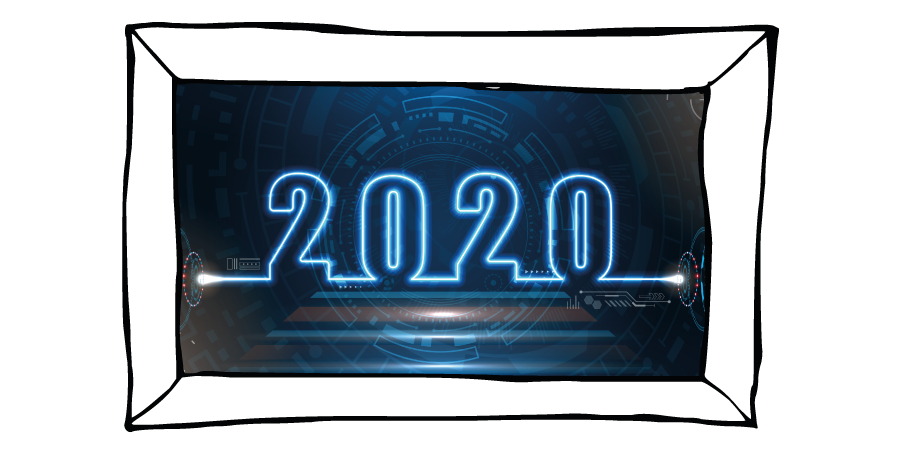 The technology industry is one of the fastest-moving industries out there. No sooner has a new innovation been announced than there is something better being worked on behind the scenes. The speed of technological development is highly impressive – for example, the current mobile phones are more powerful than the computers used to land a spaceship on the Moon and are also less than a thousandth of the size.
What can we expect from the technology industry moving forwards into 2020?
5G!
5G is the fifth iteration of mobile internet technology. It is expected to offer significantly faster speeds than 4G, which is a big change from the move between 3G and 4G. It will impact the world in more ways than just allowing teenagers to watch YouTube without buffering though. One of the biggest impacts is on the AV world. Here, people will be able to stream from their devices at a much faster rate than before – the significantly lower latency of 5G means that delays will become a thing of the past.
It will also allow video calling to be carried out in true HD while still keeping the video and sound in sync. The move over to 5G is expected to revolutionise the way that people work online, listen to music, and even how they use their home cinemas.
Advanced Wi-Fi
Wi-Fi is a technology that offers a large amount to users. It means that usage of mobile data will significantly decrease. The new Wi-Fi 6 protocol is expected to make it even better for users. It will increase the speed while also allowing more users on at the same time without any reduction in speed. This is expected to be one of the biggest advancements over the next year.
It can impact the AV industry massively. An improvement in Wi-Fi could lead to more devices being able to be connected wirelessly. At the moment, a wireless connection can lead to latency issues, but an improvement in Wi-Fi could remove this problem and make a fully wireless AV solution a possibility.
Of course, this does not mean the end of the line for cables. Wi-Fi technology is a long way from being perfect, so for the foreseeable future, a high-quality and reliable AV system is going to require cables. At the start of the next decade, we might be looking at a fully wireless system, but not just yet.
Improvements in AI
AI is constantly improving, and truly helpful AI is just around the corner. Already, AV systems can be controlled through AI commands, and smart homes are becoming a lot more popular. As the new year starts, it is anticipated that AI will be able to offer subtle changes to sound systems. Things such as tracking speakers better and making sure that the mix is just right will be handled by AI. This removes any potential issues that can arise from a sound engineer with bad hearing, and any subjectivity will be removed from a sound mix. This can only lead to better sound quality in the future.
Data and analytics
As smart technologies develop, 2020 is set to be another year of gathering data. As connected devices and the Internet of Things (IoT) have developed, the collection, collation and analysis of data has become much easier and more widely available at a more affordable cost. Of course, this connected technology, does bring security concerns and is still set to be an issue in 2020.
2020 looks set to be an interesting year… As each of the technologies above could have impact on how we operate, consider these side-by-side, working collaboratively, these interlink technologies, has the potential to revolutionise industries.