A look ahead to the big new releases coming into the industry in 2020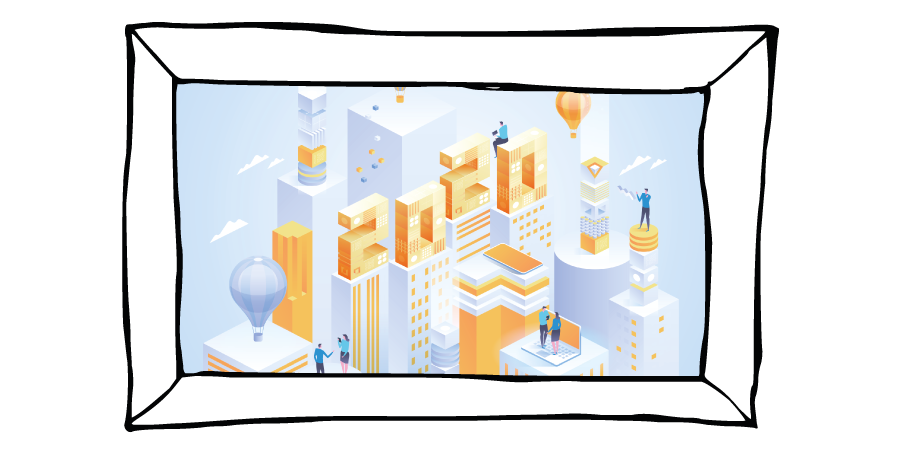 2019 was a great year for the AV industry. It offered consumers plenty of new technology to play with while also improving on the technology that was already there. With the big shows of the year coming thick and fast now is the time to see what has been shown off so far that could be big over the course of the year. So, what do we expect to be big in 2020? While there are a large number of releases coming out over the course of 2020, these two are the biggest ones that have been announced at the moment.
Foldable laptops
Lenovo made the big headlines at CES with a display of what their foldable laptop could do. While foldable screen technology has been available for a while now it has been a little bit lacklustre. It has either been bereft with bugs, it is not hard wearing enough or the OS that comes with it just is not up to standard. Things seem to be different this time with Lenovo.
Because Microsoft are close to launching their twin screen OS, it means that the OS issues of the past can be brushed under the carpet. As well as this Lenovo seem to have removed the problem of foldable screens breaking very easily. What does this mean for the AV industry though?
Well, the advent of a truly useful folding screen means that many things can be controlled at once, as well as a more efficient dual control system being set up via a laptop. It will open up a lot of potential for both home AV systems and systems on a larger scale. To get the true benefit from it though, it might mean waiting for high quality AV software to be developed, which could mean the end of the year is the right time to move on these.
Artificial Intelligence
At this moment in time, there is one thing that AI cannot really do, more than anything else. That is get a sound level right. This is because AI just does not have the experience that an experienced sound engineer has or in the home it does not know what you like. What an AI thinks is the perfect sound level might be completely different to your own personal preference. In 2020, that could change.
More and more companies are starting to use AI in their AV technology. With lots of excellent AI available to make sure your picture quality is perfect, it is now able to do what it struggled with before. Learn. The picture issue was the first to solve purely because it is easier to have objectivity with a picture. Sound is likely to be the next step. As AI learns it will be able to change sound settings based on the personal preferences of the user.
So, a sound engineer will be able to train their AI to set up any size room perfectly in seconds. A family at home can have a movie set just right for them. This technology is not here just yet, but it is so close that you should expect to see it in your sound systems in the very near future.
More to come?
While these two are the biggest changes of the moment, the year has only just started. This means there could well be a lot more impressive new tech released to the market over the course of the year. It stands to be the most exciting year in technology yet!