Introducing MC4 Solar Connectors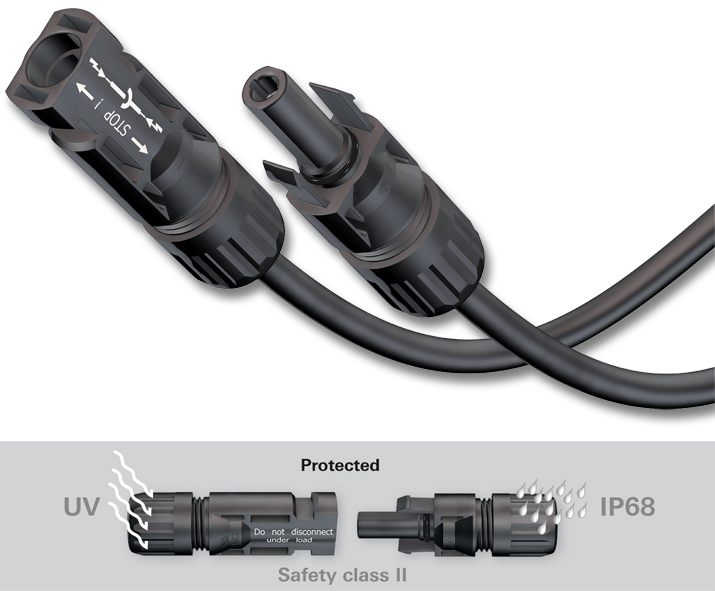 The unique contact technology will guarantee excellent long-term reliability and a low contact resistance over the entire product life.
Mitigate Power Loss with Safety Locking System
Reduce Downtime & Service Costs
2.5mm²/4mm²/6mm² Cable Sizes
30A 1000V DC Rating
Class B Application
IP67 Rated
If you are interested to learn more, call our team on 01908 371909 or pop an email to sales@euronetwork.co.uk.
MORE INFO…..
Why do solar panels use MC4 connectors?
Modern solar modules tend to use the MC4 connectors because they make wiring your solar array much simpler and faster. The connectors come in both male and female types which are designed to snap together.
What are MC4 connectors?
MC4 connectors are single-contact electrical connectors commonly used for connecting solar panels. The MC in MC4 stands for the original innovative manufacturer of electrical contacts and system solutions, Multi-Contact (who are now part of Stäubli Electrical Connectors) and the 4 for the 4 mm diameter contact pin.

PLEASE REMEMBER… We ship to the UK, NI, Ireland, Europe and the rest of the world.