Staycationing this year? Why you will need a multi-plug extension lead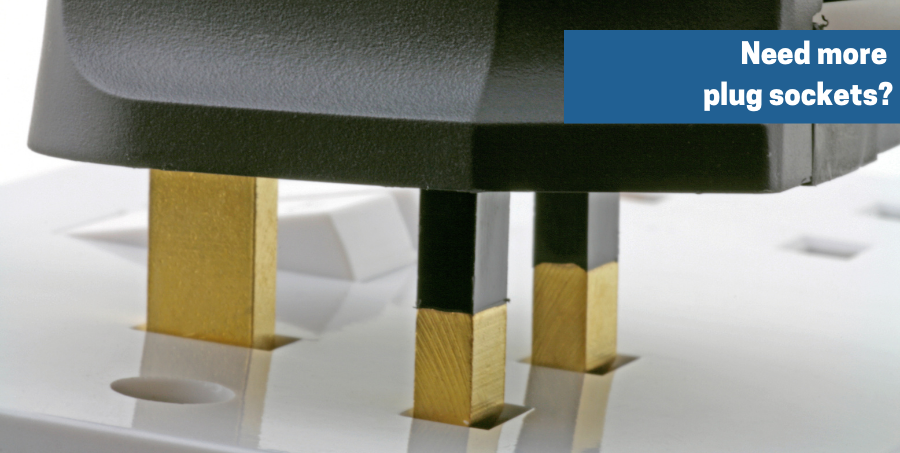 As people began to adapt to the novel coronavirus pandemic of 2020 with its travel bans and social distancing requirements, many began to rethink their plans for a traditional holiday abroad. Necessity being the mother of invention, the 'staycation' began to gain traction, with rising numbers of intrepid folk opting for caravan and boating holidays in the UK, not to mention 'glamping' vacations and stays in beautiful rustic lodges or highly recommended Airbnb locations.
Yet a 21st-century population has the kind of 21st-century needs that earlier generations didn't. We've all become a good deal more reliant upon electronic forms of entertainment, from watching videos or listening to music on a smartphone, to reading an eBook on a Kindle, to watching our favourite detective thriller series or movies via streaming services on our laptops.
Most people wouldn't take a jumbo-sized flatscreen HD TV with them while staycationing, but smartphones, laptops, handheld games consoles for the kids, and a host of other electrically dependent gizmos and gadgets will all find their way into the luggage.
However, here's where the problems will strike. Camping, caravanning, glamping, boating and Airbnb staycations share one limitation in common, one that gets more acute the more people are coming on the staycation: a shortage of mains power outlets.
No one wants to find that someone else is recharging their smartphone just as theirs runs out of juice and there aren't any other sockets spare – or big sister is styling her hair meticulously with electrically powered tongs just as little brother wants to play a game on his battery-dead phone.
The moral of the story is suddenly crystal clear: don't go on a staycation with all your favourite devices unless you've taken care of the mains power outlet problem. The way to do this is simple. Anticipating limitations on power outlets means that you need to multiply them. The simple trick of bringing one or more multi-plug extension leads in your luggage will spare you many headaches (and don't forget to also bring phone and laptop chargers).
However, there are some safety tips to keep in mind if you're doing this. Multi-plug extension cables (also called 'power strips') and multi-plug box outlets (where the multi-gang end of the cable is housed in a neat box through which the assorted device power cables are fed) need to be treated with respect.
It's very important not to overload these multi-plug extensions with too many power-hungry devices because there's a danger of overheating and possibly even a fire.
If you do have to lay an extension cable across the floor in your staycation accommodation, it's a good idea to cover it beneath a rubber protector strip to prevent it from becoming a trip hazard. Otherwise, try to ensure that it's not traversing an area with too much human footfall traffic crossing it.
It's also wise to get into the habit of checking that the extension lead plug has the right fuse rating for the equipment you want to add to it.
Also, before you plug in and power up, do a quick safety check and make sure that all leads, plugs and sockets are undamaged.
Before you plan your staycation, why not take a look through the range of extension cables, sockets and adaptors available from the UK's largest producer and vendor of cables, extension cables and plugs, EuroNetwork?
All products are rigorously tested before dispatch, so you can be sure that they will arrive fully functional and safe to use.