White LJ6C Single Gang Wall Plate. 2 Euro Module
White LJ6C Single Gang Wall Plate. 2 Euro Module
53-1111
White single gang LJ6c euro frame with two module slots.
Single gang frame with 2 x LJ6C module slots available. This frame is only compatible with low profile 6C 25mm x 38mm euro modules.

Features:
Single gang white frame, 86mm x 86mm
For use with 6C modules only (25mm x 38mm).
Please note that standard 25mm x 50mm euro modules will not fit into this frame.
Frame Finish

White Plastic
List Price

£

0.99
£
0.99
ex Vat
You Save

0.0

%
Total: £

0.99
Add to Basket
Other Customers Were Interested In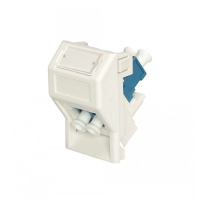 Price (inc. VAT): £5.58
Price (exc. VAT): £4.65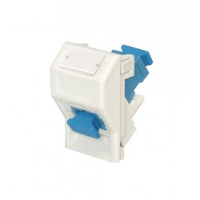 Price (inc. VAT): £3.65
Price (exc. VAT): £3.04
Price (inc. VAT): £1.90
Price (exc. VAT): £1.58